World's First Marijuana-Funded College Scholarship Is Here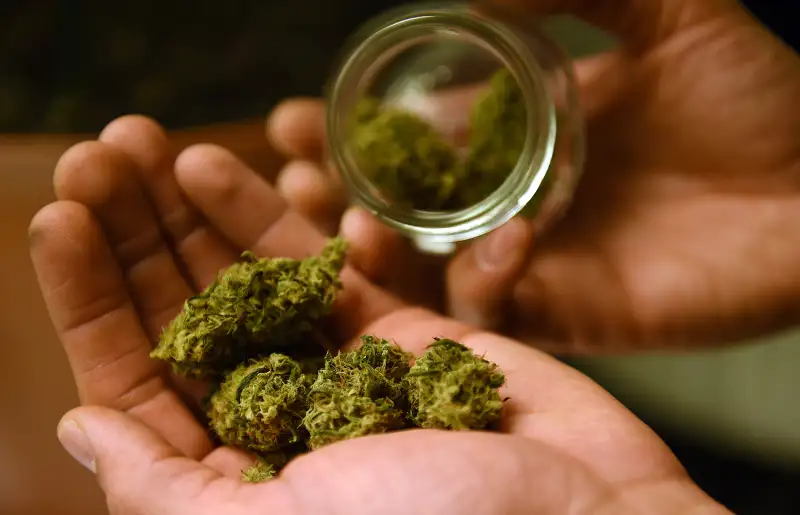 Astrid Riecken—The Washington Post/Getty Images
In this week's election in Pueblo County, Colo., voters were asked to weigh in on a number of proposals. With the exception of two issues, according to the Pueblo Chieftain, "all of them have something to do with marijuana."
On one question, voters approved a 5% excise tax on marijuana growers, which is expected to raise $3.5 million annually by 2020. Half of that money will pay for scholarships for local students who attend either of the county's two public colleges. In other words, proceeds from marijuana sales will be used to fund college scholarships. That's never happened before, and it's a concept that probably would have been laughed off as a total joke just a few years ago.
"This is the first time you have marijuana tax money being used directly for scholarships, and that's pretty remarkable," the Denver Post summed up.
County planners say that perhaps 400 students will be awarded $1,000 each year thanks to pot-tax scholarships, but the exact payout and number of recipients will vary based on the number of applications.

It's worth noting that while this is the first pot money to be used for scholarships, it's hardly the only way marijuana taxes are supporting education. One of the arguments to make recreational marijuana legal in the first place is that sales would be heavily taxed—and the taxes would help fund children's educations. For instance, during the first five months of 2015, Colorado took in $13.6 million in pot taxes that are directly earmarked for school construction projects, and analysts predict $30 million to $40 million by year's end.