Here Are the 4 Books Mark Cuban Is Reading This Summer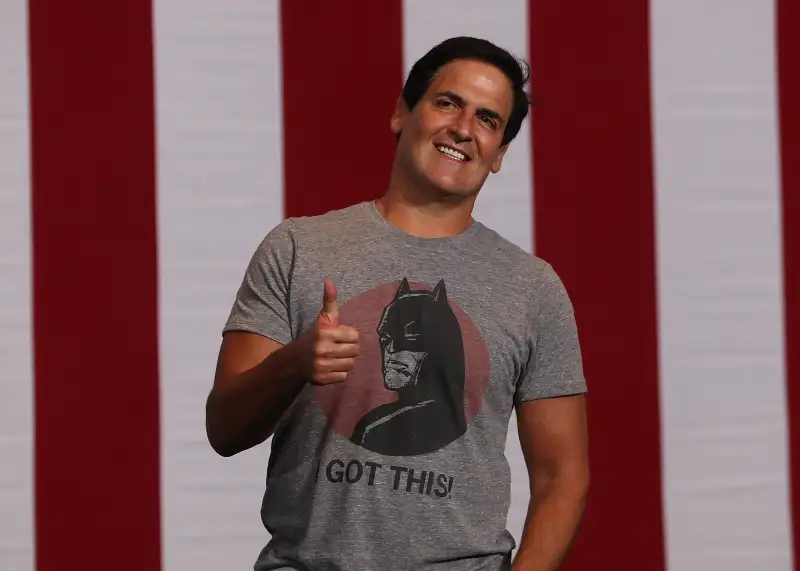 Justin Sullivan—Getty Images
Mark Cuban, the billionaire entrepreneur, Dallas Mavericks owner and star of TV's Shark Tank, turns 59 on Monday. He shares July 31 as a birthday with the actor Wesley Snipes and author J.K. Rowling, among others.
But Cuban isn't reading any of Rowling's Harry Potter books lately. He doesn't seem to be interested in breezy books to read on the beach either. Instead, Cuban's 2017 summer reading list consists mostly of dense, deeply researched works that shed light on current events.
"I'm trying to keep up with what's happening around the world. So my reading has been a little more eclectic than past summers," Cuban said to Politico. Here are the four books Cuban told Politico that he's reading at the moment:
This edition of the "For Dummies" series covers the basics of how machines now handle everyday tasks such as producing credit scores, filtering email spam, and creating targeted ads on the web in real time. Cuban made much of his fortune in software in tech, and presumably he's trying to keep up to speed with how computers and automation are being used to tackle a wide variety of jobs today. Buy here.
Russian president Vladimir Putin, the former KGB agent who has been the country's unquestioned leader for nearly two decades, is easily one of the world's most powerful men. He could secretly be the richest person on earth as well. This biography offers a deep psychological profile of Putin, who many believe was at least aware of Russian efforts to hack the 2016 U.S. elections, and who President Trump has praised as a "strong leader" and "very smart." Buy here.
First published in 1951, The True Believer remains a seminal tome analyzing the roots of how and why individuals embrace mass movements—including religious and political ideas that seem extremist and nonsensical to outsiders. The book was the first written by Hoffer, who worked as a longshoreman and became a celebrated philosopher-intellectual-author and received the Presidential Medal of Freedom from Ronald Reagan shortly before his death in 1983. Readers today say that the book still offers remarkable insights into human behavior and sheds light on why people might, for instance, sympathize with terrorists or support a dangerous demagogue as a national leader. Buy here.
Why did the white working class overwhelmingly support Donald Trump in the 2016 election? And why is the media's understanding of this demographic mostly misguided and condescending? This is the ground covered in the recently published book by Williams, a professor at the University of California Hastings College of the Law, who has written "a blunt, bracing narrative that sketches a nuanced portrait of millions of people who have proven to be a potent political force," in the words of Harvard Business Review. Buy here.

We've included affiliate links into this article. Click here to learn what those are.