MacKenzie Bezos Is Worth $36 Billion and Plans on Giving Away Money 'Until the Safe Is Empty.' Here's Why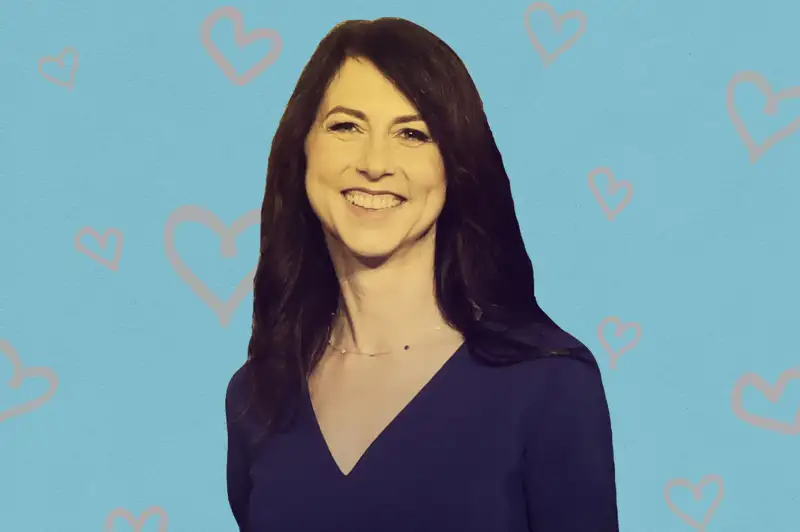 (c) Copyright 2018, dpa (www.dpa.de). Alle Rechte vorbehalten; Getty Images
MacKenzie Bezos, the fourth richest woman in the world, just pledged to donate at least half of her fortune to charity. Bezos's net worth was estimated at $36 billion after she recently divorced her husband of 25 years, Amazon founder and CEO Jeff Bezos. So the amount she's giving away could total $18 billion or more.
On Tuesday, MacKenzie Bezos's name was listed as one of 19 new entries signing on to the Giving Pledge, the campaign created by Warren Buffett and Bill and Melinda Gates, in which many of the world's richest people agree to donate half of their wealth to charity and philanthropic causes — either while they're still alive, or in their wills.
"I have a disproportionate amount of money to share," MacKenzie Bezos wrote in a letter explaining her decision to give away billions. "My approach to philanthropy will continue to be thoughtful. It will take time and effort and care. But I won't wait. And I will keep at it until the safe is empty."
With a net worth of $36 billion, MacKenzie Bezos is the fourth richest woman in the world, after Francoise Bettencourt Meyers (net worth of $54.5 billion), Alice Walton ($46 billion), and Jacqueline Mars ($40 billion) — who are members of the families that founded, respectively, L'Oreal, Walmart, and the Mars candy empire. According to the Bloomberg Billionaires Index, MacKenzie Bezos is also the 22nd richest person in the world overall.
Meanwhile, her ex-husband Jeff Bezos, the world's richest person, currently has an estimated net worth of $114 billion — and he has not signed the Giving Pledge.
Jeff Bezos has made some significant donations to charity. Last fall, for example, a few months before Jeff and MacKenzie Bezos announced they were separating, the couple made a commitment of $2 billion to launch an initiative aimed at helping homeless families and creating preschools in low-income communities. In early 2018 Jeff Bezos also donated over $30 million to create college scholarships for "Dreamers," the undocumented immigrants who were brought to America as children.
On Tuesday Jeff Bezos tweeted a message applauding his ex-wife MacKenzie's leap into philanthropy.
For now at least, however, Jeff Bezos has not signed the Giving Pledge and has announced no plans to give away the lion's share of his $100+ billion fortune.
Meanwhile, more than 200 billionaires have signed the Giving Pledge. The list of billionaires who have agreed to give away at least half of their wealth includes the foundation's founders, Warren Buffett and Bill and Melinda Gates, as well as Michael Bloomberg, Barron Hilton, Carl Icahn, Elon Musk, Ted Turner, and Mark Zuckerberg and Priscilla Chan.
MacKenzie Bezos is the highest-profile new member of the Giving Pledge. She is joined by wealthy individuals such as Brian Armstrong, the CEO of the cryptocurrency exchange service Coinbase, and WhatsApp cofounder Brian Acton, who on Tuesday also pledged to donate at least half of their fortunes to charity.