Mark Zuckerberg's Net Worth Just Jumped $6 Billion in One Day. Here's Why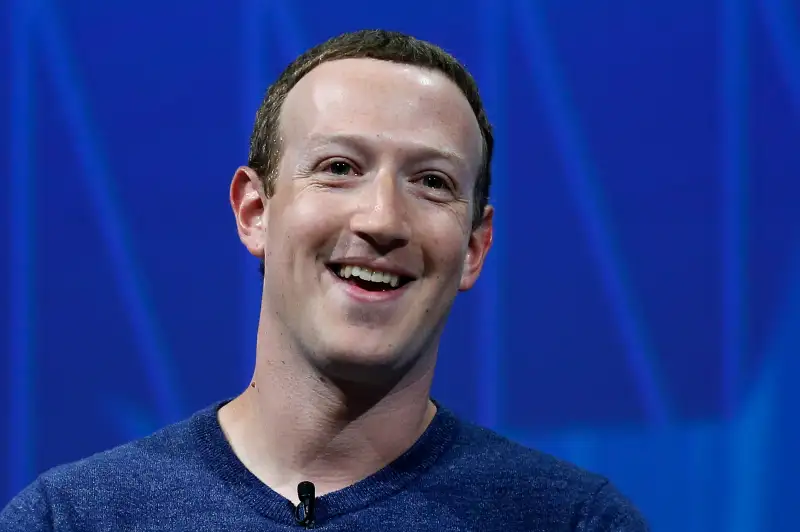 The stock market just had its best January in three decades, and rising tech stock values have made many of the world's richest billionaires even richer: The estimated wealth of Mark Zuckerberg and Jeff Bezos are up well over $10 billion for the month, including a $6 billion net worth increase for Zuckerberg in a single day.
The net worth of the world's richest man, Amazon founder and CEO Jeff Bezos, is up a whopping $17.2 billion so far in 2019. That increase has nudged Bezos's wealth to an estimated total of $142 billion, according to the Bloomberg Billionaire Index.
Meanwhile, the personal net worth of Mark Zuckerberg, founder and CEO of Facebook, increased by $13.6 billion in January 2019, including a rise of $6 billion on the last day of January alone as Facebook stock skyrocketed by 11%. The increase pushed Zuckerberg's net worth to $65.6 billion, which makes him the fifth richest person in the world.
Like many tech billionaires, the estimated wealth of Jeff Bezos and Mark Zuckerberg are tied directly to the stock prices of the companies they founded and hold significant ownership in. As stock prices for Amazon and Facebook rise, so does the theoretical net worth of Bezos and Zuckerberg.
The S&P 500 gained 7.9% in January, the biggest increase since 1987, the Wall Street Journal noted. Amazon and Facebook stock rose even more impressively, up 14% and 27%, respectively, for the month. Hence, the big increase in wealth for the largest owners of Amazon and Facebook stock.
Jeff Bezos and Mark Zuckerberg aren't the only tech billionaires getting off to a good start in 2019. Microsoft founder Bill Gates, Oracle co-founder Larry Ellison, and Google co-founders Larry Page and Sergey Brin all experienced net worth increases over $3 billion in January, as the stock prices of their respective companies posted significant gains.
Granted, even after big increases in January, the wealth of all of these billionaires is down from their all-time highs in 2018. Jeff Bezos's net worth was estimated as high as $168 million in September 2018, before Amazon shares plunged toward the end of the year alongside so many other stocks. Mark Zuckerberg's net worth peaked at over $86 billion in July 2018, before a series of scandals resulted in sharp decreases for Facebook stock (and Zuckerberg's wealth) during the last half of 2019.
What's more, Jeff Bezos's net worth may soon take an even more significant decline. The Amazon CEO recently announced he and his wife of 25 years, MacKenzie Bezos, are getting divorced. It's possible that the divorce could slice Jeff Bezos's fortune in half, which would leave him with an estimated $71 billion at the moment. If that happened now, Bezos would move down the list of the world's richest people into fifth place — bumping Facebook's Mark Zuckerberg down one spot in the process.