What Marriott's Purchase of Starwood Means for Your Hotel Reward Points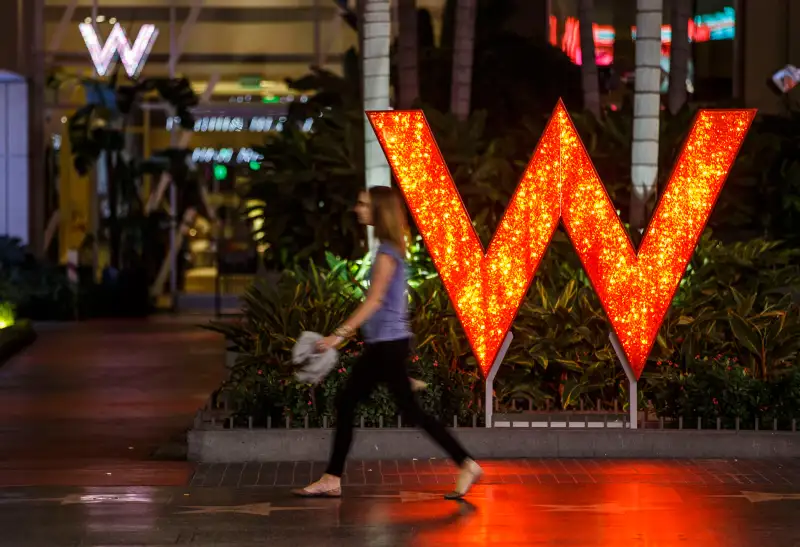 Patrick T. Fallon—Bloomberg via Getty Images
The announcement that Marriott is purchasing Starwood, thereby creating the world's largest hotel company, has surprised many travelers—and the move has gotten rewards members worried that the points they've earned over the years could soon be worth a lot less.
Officially, Marriott stated that the merger will mean great things, at least in the business sense:
How travelers—and rewards club members in particular—might benefit from such a merger remains a mystery. The consensus holds that the recent history of airline mergers has resulted in higher fares and less rewarding frequent flier programs, as well as a generally less competitive marketplace. Travel experts expect more of the same in the hotel category now that Marriott is purchasing Starwood, with members of Starwood's Preferred Guest program most likely faring the worst down the road.
"I definitely see the merger hurting Starwood SPG members," Matt Kepnes, who runs the travel site Nomadic Matt and frequently writes about using reward points for free travel, said via email. "SPG is a much better rewards program, with great airline partners, quality redemptions, and way better perks. If it gets gobbled into Marriott without them carrying some of the perks over, it's going to bad for members."
Money has named the Starwood credit card as the best for compiling points that will translate into the most hotel stays. How the merger with Marriott will affect Starwood credit cards is anyone's guess at this point—including the possibility that there will be no Starwood credit card at all in the future.
Most of the commenters at the frequent flier forum FlyerTalk believe that the Marriott-Starwood merger is particularly bad for travelers with lots of SPG points, and they expect that the move will kick off a new era of mergers in the hotel world. "We all remember how the domino effect started with the airline mergers," one observer noted.
Similarly, Boarding Area, another insider travel site, expects the merger to hurt consumers and inspire more mergers:
Likewise, LoyaltyLobby, a site focused on loyalty programs, chimed in with its own take that travelers have good reason to be worried about their reward points: "Let's hope this merger won't go like the United-Continental one where the worst of both worlds was mixed to a giant mess. Only time will tell."
Still, while the most likely outcome for travelers is a devaluation of reward points and perhaps the disappearance of some hotel brands and their reward programs entirely, travel experts say that there's no need to use up your reward points in a hurry. The merger isn't scheduled to become official until mid-2016, and these deals are often complicated and wind up being delayed. For the time being, and for many months (if not years) to come, both Marriott's and Starwood's reward programs are active and can be used like normal. If and when changes are coming, reward members will surely get some notice—these companies don't want to alienate their most loyal customers, of course.
"No need to panic or hurry to burn your points," Boarding Area advised.
"If I was an SPG user (and I am), I would hold and wait to see how the merger will affect the program, as you'll have some time before your SPG points become Marriott points," said Kepnes. "I'm not optimistic," he noted. Even so, "I'll keep earning points until the very last second I have to spend them all!"
Read next: Airbnb for Business Travelers Just Got Way Better