Big Macs Are Only a Penny Each Thanks to a Special DoorDash Deal. Here's How You Can Get One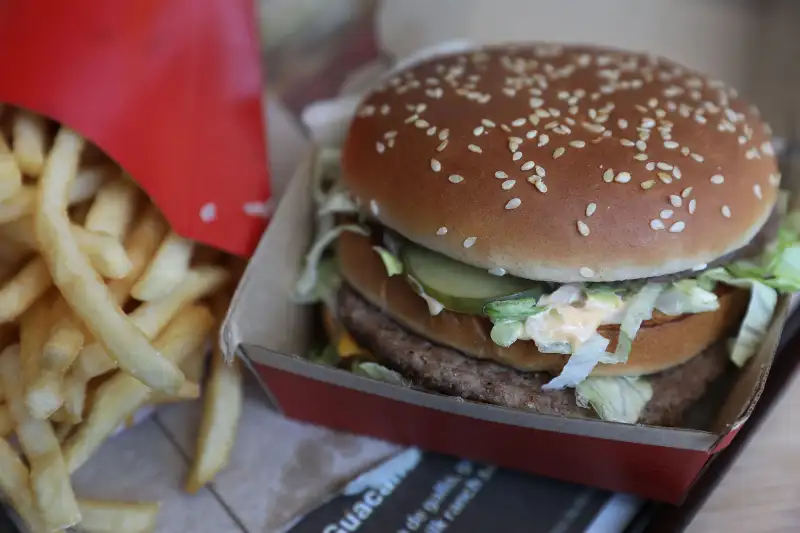 If you're a fan of McDonald's Big Macs, sweet deals, or getting food delivered that you could've easily picked up at the drive-thru, then this is a great week for you.
McDonald's and DoorDash announced that they're teaming up to bring Big Macs to your door for just one penny!
The special Big Mac delivery deal, which is available now through Friday, October 4, is happening across the United States to celebrate the new partnership between McDonald's and DoorDash. The move represents another step in the fast food giant's tech initiative rollouts , and according to a spokesperson, McDonald's restaurants have one million one-cent Big Macs available to sell.
To get your Big Mac for one penny, place an order to your local McDonald's through DoorDash with the code 1MBIGMAC. Though the code will give you a Big Mac at a major discount, you'll still need to pay DoorDash service fees, which average $5.99 per order. You should also tip your Dasher.
Oh yeah, by ordering a one-cent Big Mac this week via DoorDash, you'll also be entered for a chance to win ONE MILLION DOLLARS. The winner will be selected randomly at the end of this week, after the Big Mac deal is over.
Before you begin strategizing with your friends and family on a scheme to order hourly Big Macs, you should note that the code can only be applied once per person. Still, if you and your friends each wanted to take turns shelling out one penny plus delivery fees from your respective DoorDash accounts, I see no problem with that. You do you.
It should be noted that not every McDonald's franchise is participating, but 9,300 locations across the United States are taking part. So you better start praying to those Big Mac gods that there's a participating Golden Arches location near you.