McDonald's Guarantees One-Minute Drive-Thru Service or You Get Free Food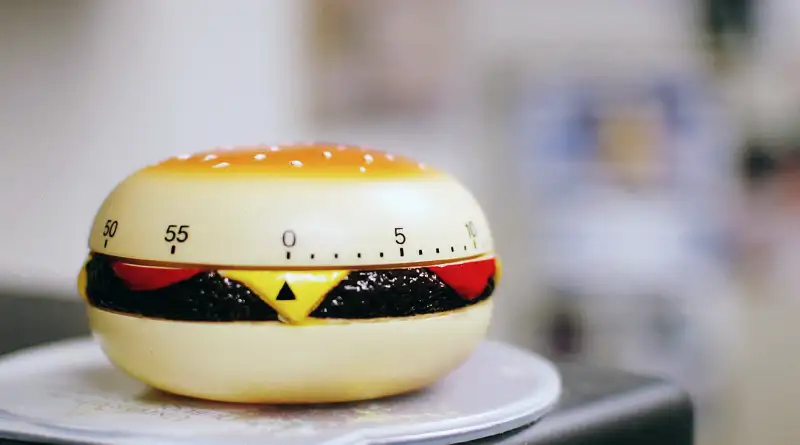 The Miami Herald reports that participating McDonald's in Florida are trying out a limited-time 60-second guarantee on weekday lunch orders from noon to 1 p.m. now through August 29. Drive-thru customers are handed timers after they've paid for their orders, and then the countdown begins. If the food isn't ready in one minute or less, the customer will receive a lunch item for free on a future McDonald's visit.
It isn't hard to imagine why McDonald's is giving this idea a shot. First and foremost, it's a way to boost business at lunchtime. While the giants in the fast food world are prominently battling for breakfast customers because more and more Americans are eating out in the morning rather than having cereal at home, lunch remains the marquee meal, attracting 34% of all customer visits. McDonald's and the rest of the fast food scene must also contend with Chipotle and other players in the fast casual category, which is really the only part of the chain restaurant industry that's growing.
Secondly, the promise of speedy service—a throwback reminiscent of Domino's old guarantee or pizza delivery in less than 30 minutes—could be just what some consumers need to get them back at the drive-thru. In recent years, studies have shown that drive-thrus have gotten slower, at least partly because menus have expanded and its' more difficult for restaurants to deliver speedy service. The industry-wide average time at the drive-thru recently rose from 173 seconds to 181 seconds, researchers at QSR Magazine reported last fall. (That time total includes the time spent ordering food, as well as any wait before placing an order, neither of which is factored into McDonald's one-minute guarantee.)
Lastly, because McDonald's is testing out this guarantee in extremely limited fashion—one hour only during lunch, Monday to Friday only, in one market only for a few weeks—there's not much at risk. [CORRECTION: The guarantee is in effect in all Florida McDonald's locations with drive-thrus, not just those in South Florida as stated in a previous version.] At worst, McDonald's will be giving out coupons for free sandwiches here and there, which all but guarantees the customer will be back in the future. Such freebies also probably mix up customers' emotions: Instead of grumbling about how long it is taking to get their orders at the drive-thru, they may actually be hoping that the service is slow.
Related:
McDonald's Seeks to Supersize Its Growth
Dunkin', Mickey D, or Starbucks? The Surprising Winner of the Coffee War