Why McDonald's Is Tweeting at Everyone Who Asked for All-Day Breakfast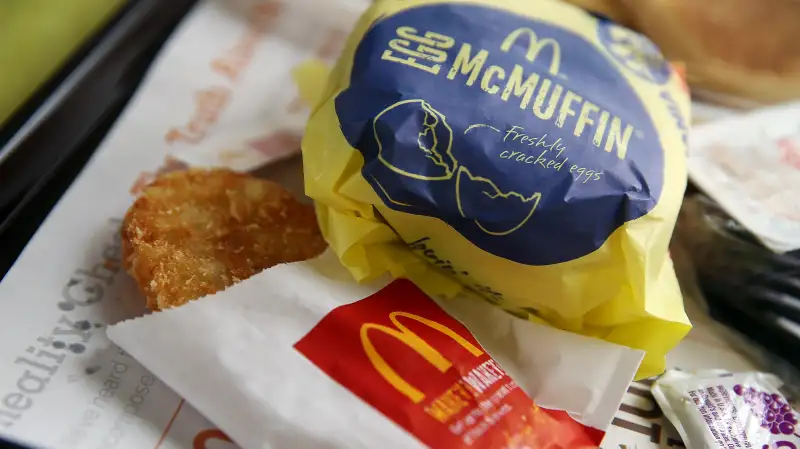 Justin Sullivan—Getty Images
As you may have heard, McDonald's finally caved into years of demands to serve its breakfast all day. Across the country, people unable to wake before the old 10:30 a.m. cutoff time, or who simply crave late-night Egg McMuffins, are excited to experience the egg and sausage incarnation of the American dream.
But the move is an even bigger deal for McDonald's, which has faced enormous challenges in the marketplace lately, and which has high hopes for all-day breakfast as a cure to its woes. Because much of credit for the big move should be given to the tens of thousands of McDonald's fans who over the years pushed the fast food giant to offer 24/7 breakfast, McDonald's has decided to reach out to each of them individually--while generating some publicity at the same time, conveniently.
According to AdAge, McDonald's is sifting through its Twitter feed all the way back to 2006 with the goal of responding to each and every Tweet that made a request for all-day breakfast. With the help of public relations firm Golin, McDonald's has identified 334,000 Tweets and plans to send replies to 88,000 unique accounts. It's a slow process, and the company is optimizing its strategy for maximum brand lift, interacting first with the most active accounts.
In some cases, celebrities have demanded all-day breakfast via Twitter, because they're just like us. Taking advantage of their elevated status, McDonald's is making those Tweets direct so they show up in everyone's feed—sometimes with custom graphics and animations. Lolo Jones, the world champion 100m hurdler, Tweeted in July comparing the dash to beat the breakfast deadline to her sport. She received a Tweet with a special breakfast burrito video, in which the burrito plays the role of a relay baton (though Jones hasn't done the 4x100m since college).
Still, Jones retweeted, as many are doing. Days after the announcement, people are still talking. It's a huge human effort—McDonald's has 40 to 50 people on the project—and it's going to take a while to reach everyone. But spreading the word slowly, Tweet by Tweet, could be a way to keep the buzz sustained for the long haul.