Dream Job Alert: This Brewery Will Pay You to Drink Beer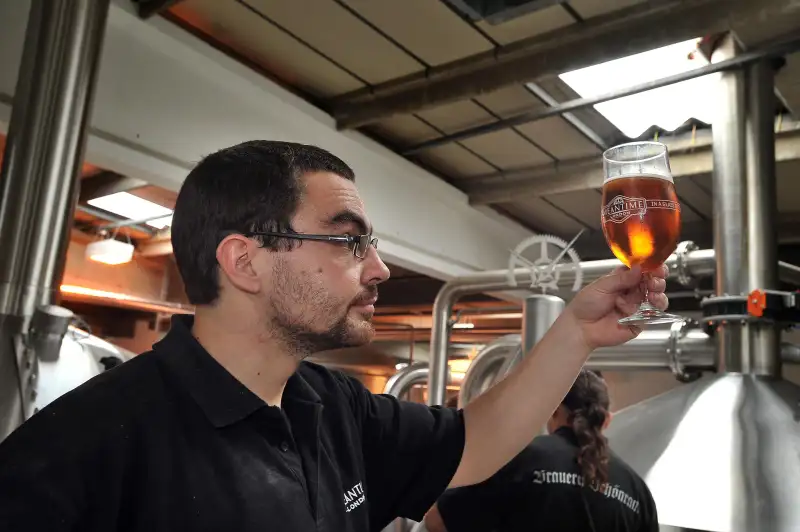 Need an excuse to drink beer at noon? Now you may be able to say, "it's my job."
The London-based Meantime Brewing Company is seeking a passionate beer connoisseur to fill an opening for a "Professional Beer Taster." Working on a part-time (but steady) basis, the taster would join a panel of brewers, sommeliers, and staff to offer an "external opinion" on company and competitor beers.
There's no specific experience or skills requirement (so it won't matter how long you've been drinking, whether you can do a keg stand, or how many beers you can shotgun in a row). Qualifications do include understanding the differences between types of brews—knowing your pale ales from your IPAs, for instance—and being versed in the terminology and vocabulary of beer.
Professional Beer Testers are "key in helping Meantime perfect and launch new products around the world," Meantime said in the job listing.
The brewery will pay its professional ale drinker a "competitive, hourly wage" for three hours of work each Friday morning, a company representative said in an email to Money. The salary depends on a taster's "experience," though it will start above the London living wage, the spokesperson said.
And the position does offer one key perk, the rep added: "The extra benefits will come in the way of being able to take beers home to share with friends and family, of course!"
To apply, Meantime asks that you write a 30-word post on LinkedIn, explaining why you should get the job and using the hashtag #pickmemeantime.
And if you're interested, you'd better hop to it—even though the job posting just went up Wednesday, Meantime says it has received "a LOT" of applications already.