The Hidden Risks of Those Popular Medicare Advantage Plans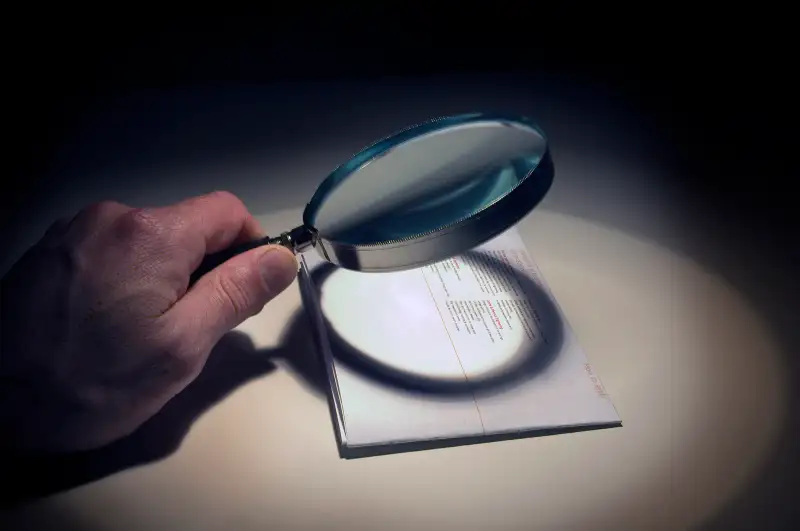 Peter Close—Getty Images/iStockphoto
Retiree health care costs are taking an ever-growing bites out of seniors' income. So it's no surprise that Medicare Advantage plans are booming in popularity as a lower-cost alternative. These plans, which offer comprehensive coverage within a designated network of providers, now account for more than 30% of the Medicare market vs. 70% for basic Medicare.
Should you jump in too? My advice is to take a "buyer beware" approach. Medicare Advantage (MA) plans deserve a serious look, since you can save money without sacrificing insurance protection. But some plans have some serious pitfalls, so you need to look at the fine print before you sign up.
First, a word about retiree health care costs. The average 66-year-old couple is expected to spend nearly 60% of their Social Security income on medical bills, according to a recent survey. The toll is projected to rise for younger people—the typical 45-year-old couple's health care tab will total 116% of lifetime Social Security benefits
These projections assume that your coverage will consist of traditional Medicare. That includes Part A (hospital insurance) and Part B (doctors, outpatient, and medical equipment), Part D (drugs) and a supplemental policy (in this case, a letter F plan), also known as Medigap, to plug coverage holes.
The total cost for this traditional coverage might run about $350 a month. That include the $105 a month premium most people pay for Part B and perhaps $40 a month for a Part D plan, although rates differ by locale and coverage features. And add in about $200 a month for a comprehensive Medigap comprehensive policy (again, costs vary).
The Low-Cost Advantage
By contrast, MA plans may provide a significantly cheaper option, especially for healthier seniors—perhaps $135 a month for comparable coverage. Those lower costs have enabled MA plans to capture nearly one-third of the Medicare market since they were launched in 2003. But their popularity is also spurred by a a big marketing push—unlike traditional Medicare, MA plans are sold by private insurers who are vying to capture premium dollars. Here are the details:
Low or no premiums. MA premiums typically cost 60% less than traditional Medicare, but you can even find zero-premium plans, according to a 2016 survey by the Kaiser Family Foundation; some actually rebate part of the Part B premiums to customers. The average MA monthly premium for a health maintenance organization (HMO) plan (the most popular MA offering) is just $28 a month. That's for those paying premiums—nearly 60% of enrollees are in zero-premium plans.
All-in-one Medicare. Nearly 90% of MA plans come bundled with a Part D drug plan, which gives you complete Medicare coverage in a single package. By contrast, seniors with traditional Medicare may have to track paperwork for their basic Medicare, Part D plan, and Medigap plans. Many MA plans also cover dental, hearing and visions needs, unlike basic Medicare, as well as emergency coverage if you travel abroad (sometimes covered by Medigap), health-club memberships and other wellness perks.
Out-of-pocket protection. With MA plans, you get coverage for catastrophic medical bills that is comparable to Medigap policies. The same goes for drug coverage, since all Part D drug plans, whether bundled with MA or sold as stand-alone plans with basic Medicare, offer the same out-of-pocket protection. (Before buying any Part D plan, should make sure it covers your prescription medications and review the network of preferred pharmacies; you can find details using Medicare's Plan Finder tool.)
A Narrower Network
As you might expect, there's a trade-off to paying lower premiums for an MA plan—you may lose access to your preferred health care providers. Most Medicare Advantage plans tightly control costs by requiring you to use only the doctors, hospitals and other providers that are in the plan's network. If you go out of network, you may pay more or those charges may not be covered at all. Basic Medicare, by contrast, lets you use any participating providers.
Read next: 3 Burning Questions About Clinton's Gigantic Medicare Proposal
Being restricted to a Medicare Advantage network can be risky, since you may have to switch to different doctors who don't know your health history–and if you fall ill, you may not have access to specialists or some charges may not be covered. A recent government watchdog report urged Medicare authorities to do a better job of policing the adequacy of these networks. MA plans also have been criticized for restricting coverage to chronically ill seniors and those with serious medical conditions. The plans have denied such charges but academic research has found patterns of sicker seniors switching out of MA plans into basic Medicare.
So check first if the plan's network will meet your needs—the size and inclusiveness of MA provider networks vary greatly. Talk to your current health care providers to see if they will be included. Ditto for your preferred hospitals. And if you like to travel or spend winters in warmer climes, see if you will be covered in other locales—a growing number of MA plans offer some out-of-network protection. Lower premiums are great, but only if they'll buy you the health care you need.
Philip Moeller is an expert on retirement, aging, and health. He is co-author of the recently updated New York Times bestseller, "Get What's Yours: The Revised Secrets to Maxing Out Your Social Security." His companion book, "Get What's Yours for Medicare: Maximize Your Coverage; Minimize Your Costs," will be published in October. Reach him at moeller.philip@gmail.com or @PhilMoeller on Twitter.