A New Medicare Card Scam Is Targeting Seniors. Here's How to Spot It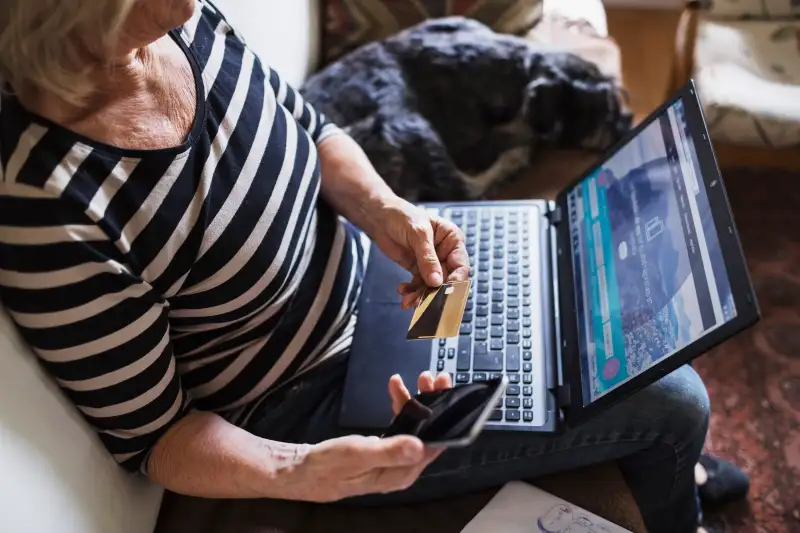 Millions of seniors will be updating healthcare plans as part of "open enrollment" in coming weeks. But be careful because scammers may be waiting to prey on you, the government warns.
Starting in October and running through Dec. 15, 2017, those eligible for Medicare and Affordable Care Act (ACA) plans have the option to make changes to their healthcare coverage. In particular, this is the time of year that older Americans make changes to their Medicare Advantage plan (Part C) or prescription drug coverage (Part D).
But when you're evaluating which plans work best, keep a careful eye out for scams, the Federal Trade Commission said Tuesday. Scammers typically try to trick you into paying for a replacement card or wheedle crucial personal details, like social security numbers, out of you. "Criminals will always use current events to confuse and victimize unsuspecting consumers, and this applies to the Medicare open enrollment period," says Amy Nofziger, a regional director for the AARP Foundation. And being on guard for this type of fraud may be more important this year than in years past, as the number of scams is likely on the rise, AARP reports.
A reason for the rise in scams is the fact that the Centers for Medicare & Medicaid Services announced in September that it's moving to issue new Medicare cards. The new cards are actually meant to curb identity theft by removing a person's social security number and replacing it with a unique, randomly assigned 11-character Medicare Beneficiary Identifier. The CMS says it plans to ship the new cards starting in April.
Savvy scammers may try to use this news as a tactic, AARP warns. Don't fall for bogus claims that Medicare or any other health providers are making you pay for new cards. There's no cost for the new card and you don't need to take any action to receive a new card. Additionally, Medicare says that it will never ask you to provide any personal or private information to get your new card.
Along with new card scams, you should be careful about several ongoing tactics fraudsters use, the FTC says. Here are the most common:
"Official Medicare Agents"
In short, there's no such thing, the FTC says. Anyone who tries to sell you insurance while claiming to be an official rep is a fraudster, since the agency doesn't employ any official sales reps.
Required Prescription Coverage
Medicare Part D—the prescription drug plan—is completely voluntary, so it's an automatic red flag if someone contacts you and requires you to join a prescription plan in order to keep your Medicare benefits.
Personal Calls
No one is important enough to merit an unsolicited door-to-door service or even a phone call from Medicare or Medicaid regarding their insurance. "Medicare does not operate this way," Nofziger says. Official correspondence is always mailed unless you initiate a phone call or send an email asking for a response, AARP says. And never give your personal information to someone over the phone who says that you must provide the details in order to keep your insurance, the FTC recommends. Medicare will never call you and ask for personal information such as Social Security number, bank account or routing information or credit card numbers, Nofziger adds.
Refunds
Everyone likes a refund, but don't fall for a scam in an attempt to claim your cash. Scammers will routinely run a scheme purporting that "changes" or "enhancements" have entitled you to a refund, AARP says. But if you really are owed money, Medicare will send you a check directly—there's no need to prove anything or provide any information like your social security number.