The Mega Millions Jackpot Is Up to $1 Billion—and Time Is Running Out to Buy Tickets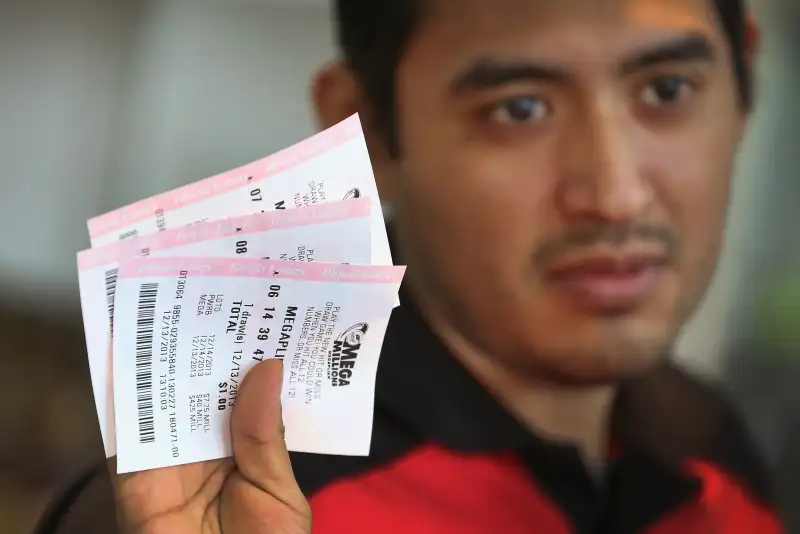 The all-time highest Mega Millions jackpot is now even bigger.
This week's Tuesday Mega Millions drawing had an estimated jackpot of $667 million, which would have been the game's biggest grand prize in history. But no one picked the six winning Mega Millions numbers correctly, so the jackpot rolled over and soared even higher.
The jackpot hit a whopping $868 million on Wednesday, and the prize tempted so many people to buy Mega Millions tickets that the jackpot was increased yet again. As of Thursday afternoon, the Mega Millions jackpot stood at just under $1 billion — $970 million, to be precise. And around midday on Friday, the Mega Millions jackpot inched up to the $1 billion mark.
While this insane total is easily enough to make it the highest Mega Millions jackpot ever, it would not be the biggest lottery grand prize in U.S. history. In early 2016, Powerball had a $1.6 billion grand prize, and that still stands as the highest lottery jackpot ever in the U.S.
When Are the Mega Millions Winning Numbers Drawn?
Mega Millions drawings take place every Tuesday and Friday. The next Mega Millions drawing is Friday, October 19, at 11 p.m. ET.
If you want to find out if you picked some or all of the Mega Millions winning numbers this week, go to megamillions.com or lottery.net after the drawing.
And if you want to buy Mega Millions tickets in time for a chance to win the $1 billion jackpot, take note that tickets are sold in 44 states, plus Washington, D.C., and the U.S. Virgin Islands. Also, don't wait until the very last second: The cutoff for Mega Millions ticket sales varies by location, and in some states the last chance to buy tickets is more than an hour before the drawing.
The Maine lottery, for example, has a Mega Millions deadline of 9:50 p.m. ET on the day of each drawing. In Indiana, on the other hand, the cutoff for buying Mega Millions tickets is 10:44 p.m. ET. Check your state lottery's cutoff time for Mega Millions ticket sales if you want a chance at the jackpot.
Mega Millions tickets cost $2 and up, and there are nine different ways to win cash prizes that range from $2 all the way up to the jackpot. The odds of winning the Mega Millions jackpot are 1 in 302 million, and in the extremely unlikely scenario you win the lump sum payout for the $1 billion jackpot would be $565 million.