Why Women Talk Less Than Men at Work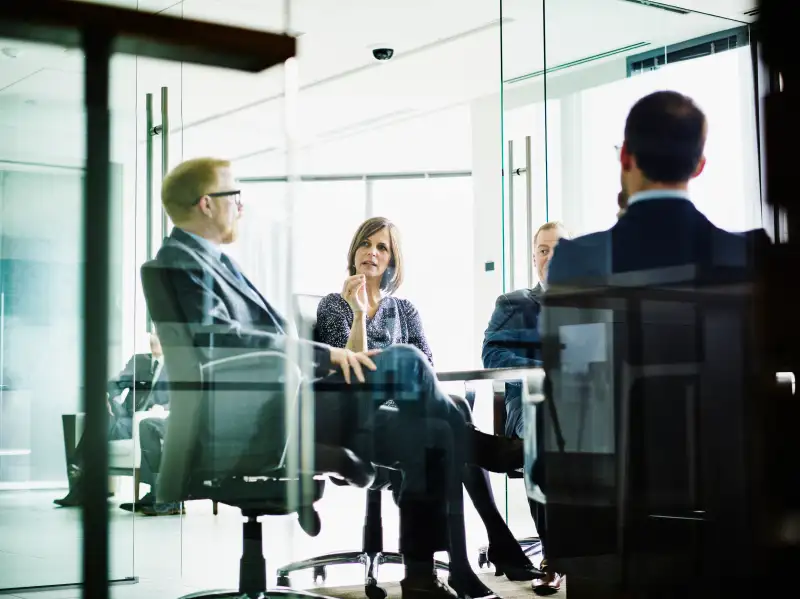 Thomas Barwick—Getty Images
The manterruption is real.
Just ask Elisabeth Bik, a microbiology researcher at Stanford. In a post on Twitter, Bik voiced her suspicion that her male colleagues spoke significantly more than her female coworkers in meetings. So she decided to put her theory to the test. The results will likely not surprise you.
At one point, a male colleague noticed what Bik was doing and claimed the difference wasn't because of gender but rather a function of personality. That may be true, Bik acknowledged, but she also noted the tendency of male "personalities" to interrupt (or manterrupt, if you will) the women when they did try to speak.
What Bik is observing is depressing, but it's also not out of the ordinary. Study after study has shown that women are interrupted (by both genders) more than men; that men speak significantly more in meetings than women do (one study found they account for 75% of conversation); that even when women speak less they are perceived to have spoken more; and that male execs who talk more than their peers are viewed to be more competent, while female execs are viewed as less competent.
Still, scientist Bik raised an interesting question at the end of her thread: Did her group in fact attract personalities that are more prone to interrupting people, regardless of their gender?
Deborah Tannen, a professor of linguistics at Georgetown and best-selling author, told the New York Times that "interruptions just reflect different conversational styles or cultural backgrounds." For example, Tannen compared the conversational styles of New Yorkers with those of Californians and found that New Yorkers interrupted more. She also noted that the more intimately people know each other, the more comfortable they are interrupting each other. But women and men also tend to have different speaking styles overall: Women listen more and expect a certain intimacy, while men, by contrast, are more direct and speak in ways to "position themselves as one up," according to the Harvard Business Review.
Another linguist found that the higher up someone is within a company, male or female, the more likely that person is to interrupt everyone.
"The results suggest that women don't advance in their careers beyond a certain point without learning to interrupt, at least in this male-dominated tech setting," writes Kiernan Snyder, who conducted the study at her workplace. "This is really striking, and starts to put directional data behind the stereotype whereby strong female leaders are often dismissed with the pejoratives bossy, unpleasant, and bitchy."
Which brings us back to Bik's point: Women are more likely than men to face negative consequences for being perceived as pushy, aggressive, or assertive in the workplace (and in life in general), which means they may monitor their "personalities" at work so as not to face negative repercussions.
We see this in things like salary negotiations, where women are told to smile more and be more genial than men when asking for more money, lest they appear too confident or domineering (a 2005 study found that "[e]valuators penalized female candidates more than male candidates for initiating negotiations" because "[p]erceptions of niceness and demandingness explained resistance to female negotiators.") As a result, fewer women try to negotiate at all.
The one place women actually talk more? In less structured, more cooperative environments. In other words, when there is less fear of being perceived as overbearing, women find their voice.