How Microsoft Became a Market Darling, in Two Charts
Money is not a client of any investment adviser featured on this page. The information provided on this page is for educational purposes only and is not intended as investment advice. Money does not offer advisory services.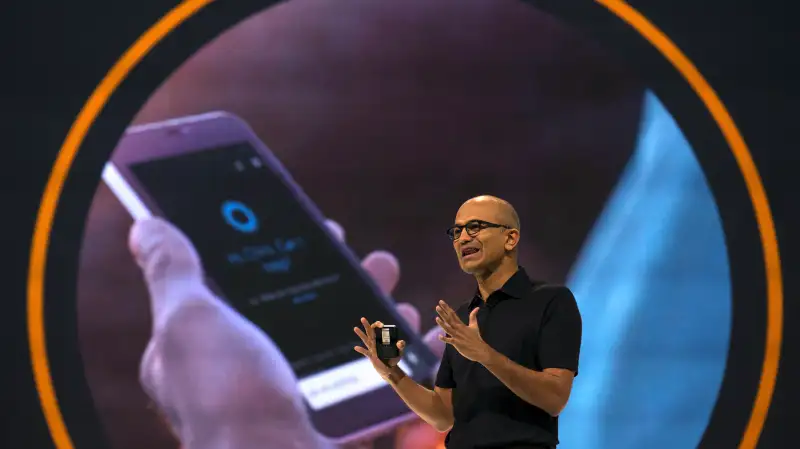 On Tuesday, Salesforce.com saw its shares skyrocket as rumors spread of a possible Microsoft acquisition. While Bloomberg has said no deal is imminent, a Salesforce sale would make a lot of sense for a company that has staged an improbable comeback through a newfound focus on cloud services. (Our sister publication Fortune.com made just that case a few days ago.)
When Satya Nadella was named Microsoft's CEO on February 4, 2014, he was taking over an aging tech giant long known for muddled priorities and a fear of any internal innovation that could challenge the dominance of its Windows operating system. Since then, Nadella has given his company a clear objective—even killing off established but musty brands like Internet Explorer. As the Economist noted in April:
On the cloud side, Microsoft's business has been flourishing. Profits from the cloud—that is, software and services available via the Internet—more than doubled in the past quarter, and revenue has increased to $6.3 billion.
Investors are liking the new clarity too. Microsoft's stock price has surged under its new CEO. Since Nadella took the reins, Microsoft shares are up over 30%, 10 points ahead of the S&P. In comparison, Microsoft's stock dropped nearly 12% during Ballmer's tenure and underperformed the market.
Here's Microsoft's stock performance under Ballmer:
And here's its performance since Nadella started:
This magical-seeming recovery is still a short-run thing—we're talking a bit more than year. But Wall Street seems to have Nadella's back for now. Earlier today, the Wall Street Journal's "Heard on the Street" column praised the company's cloud efforts and called its stock one of the cheapest ways to gain exposure to cloud business. Just a few hours later, as though to confirm the endorsement, Salesforce.com shares jumped on merger news.