Why Strife in the Middle East Isn't Causing Gas Prices to Soar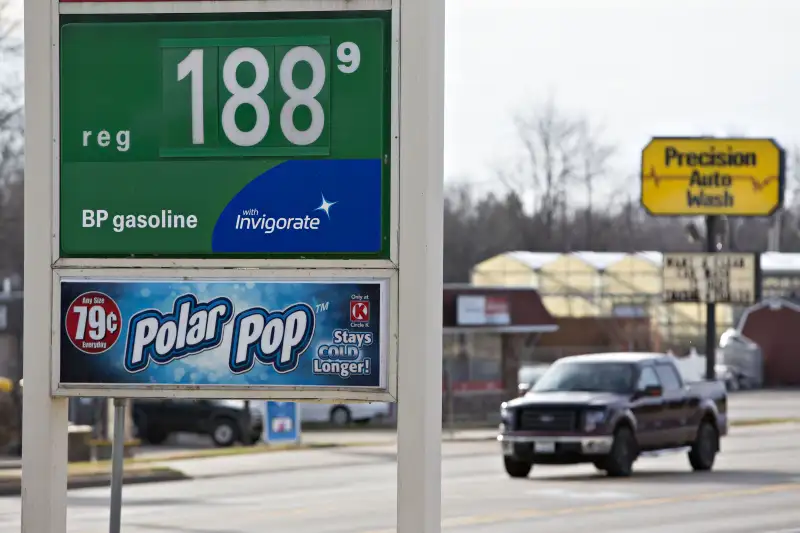 Acker, Daniel—Bloomberg/Getty Images
The Middle East is (once again) devolving into geopolitical chaos, this time revolving around a standoff between Iran and Saudi Arabia. Yet gas prices remain extremely low, even though both of these countries are members of OPEC and, combined, produce almost a fifth of global oil production.
In the past, turmoil in the Middle East has been associated with higher prices for oil, and, consequently, higher prices at the pump for drivers. But this hasn't been the case lately -- see the sub-$2 prices at the pump in the vast majority of the country.
The answer to why gas prices aren't skyrocketing right now lies largely in how OPEC works. OPEC, the 12-member cartel that controls the majority of global oil, makes decisions about production as a group. The only way production is decreased is when there's a meeting and everyone agrees to lower it collectively. Given the current squabble, it's unlikely for Saudi Arabia and Iran to come together on any decision, leaving everyone producing plenty of oil through the shouting.
Read Next: This Is Why Stocks Were So Disappointing in 2015
"If they can't agree on an output level and some way to control prices, then everybody will just keep all-out pumping and try to raise as much money as possible for their countries," Daniel Katzenberg, senior energy analyst at Robert W. Baird & Co., told NPR.
In addition to the roaring oil derricks of the Middle East, there's also a huge supply in the U.S. American oil is stronger than ever, and in 2013, domestic production was higher than imported oil. However, the financial difficulties of super cheap oil has hurt domestic producers, who are cutting production, tipping our oil consumption back toward Asia.
Despite all this craziness in the industry, gas prices are at an incredible low: The nationwide average according to AAA is $1.99.