Millennials in China are Twice as Likely to Own Homes as Young Americans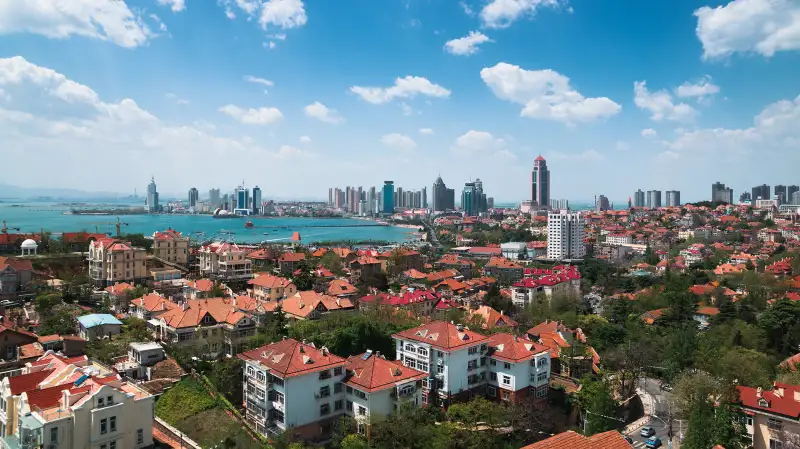 There's one group of millennials that seems to have no problems buying homes.
Seventy percent of young adults in China are homeowners, according to a recent HSBC survey. The study, which looked at more than 9,000 people born between 1981 and 1998 in nine countries, found that the home ownership rate of Chinese millennials is nearly double the global average.
Mexico, with 46% of millennials owning their own homes, was the next highest country. By comparison, only 35% of American millennials are property owners.
Not only are Chinese youngsters more prone to own real estate, more renters there aspire to become homeowners than their U.S. counterparts.
More than nine-in-ten Chinese millennials who don't currently own plan to buy a home over the next half decade. That's 11 percentage points higher than American millennial renters.
What's going on?
How is it that young workers in China — which is home to seven of the top 10 most expensive real estate markets in the world — are able to afford a home so young in life, while Americans keep putting off their first home purchase later and later?
Home ownership in China, it turns out, is about much more than simply owning a place to live.
By the end of the decade, there will be more than 30 million more adult men on the dating market than women. The sheer math of that gender imbalance means that young men need to overcome intense competition for the relatively scare resource of potential female partners.
This is where their parents come into the picture. Since millions of Chinese parents have only one child, many moms and dads are focusing their attention on improving their child's prospects for getting married.
"Many Chinese families only have one heir thanks to the recently-abolished one-child policy," says Trulia's chief economist Ralph McLaughlin. "Parents and grandparents will often pool their money together to invest in that child by buying a property in that child's name."
That's because the children of parents who don't have the means to invest in this way may be viewed as less desirable for marriage.
"Many love stories fail to turn to marriage if the men fail to provide a marital house," Dr Jieyu Liu, deputy director of the SOAS China Institute, told the BBC.
So the difference in home-ownership rates between American and Chinese young people, then, isn't so much a matter of one group being more financially responsible than another, but rather a difference in cultural expectations.
Less family support
In the U.S., the situation is quite different.
Among American home buyers 36 and younger, only a quarter used a gift from a relative or a friend to help pay for a down payment, according to the National Association of Realtors' 2017 Home Buyer and Seller Generational Trends survey. American millennials were also three times more likely to use their own savings than free money.
Yet the market is historically difficult for prospective buyers in America.
A confluence of long-term trends has held back demand. Historic levels of student loan debt, and significant rent increases across the country, limit what millennials can save for a down payment. There are fewer residencies, especially starter homes, on the market.
New home sales have declined significantly since the Great Recession, while Gen X and Baby Boomers are staying in their homes longer, blocking another vein of housing stock. Meanwhile the average credit score needed for homebuyers has jumped from around 700 in 2000, according to CoreLogic, to nearly 750 now.
"There's a lack of affordable housing for entry level purchases, which is limiting overall home-ownership," says NAR chief economist Lawrence Yun. "The younger generation took a bigger hit long-term in the housing downturn."