I Have $185,000 in Student Loan Debt. Here's What Finance Experts Say I Should Do Right Now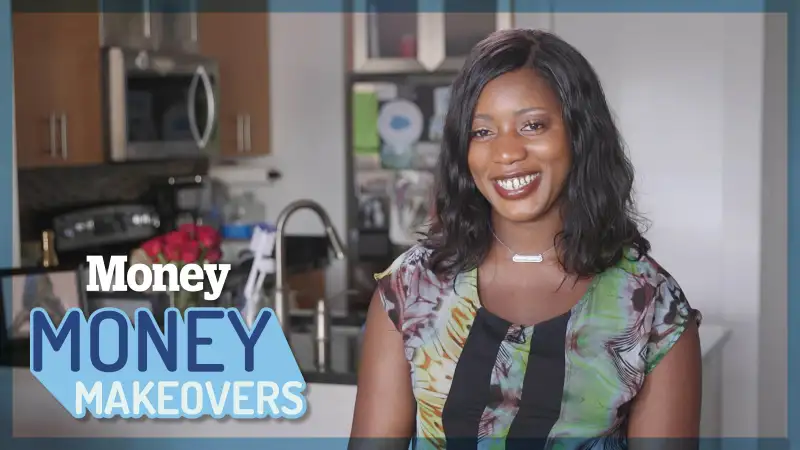 This is the third installment of Money Makeovers, a series where we put together a financial plan for people in terrifying financial situations. Follow us on YouTube to receive a notification when new episodes are published.
Sasha Manford wants things in life anyone can relate to: buy a home one day, get married and have kids. But before doing that she wants to get her finances under control.
"I don't want to have this lingering debt with all of that," the 28-year-old says.
After attending Pace University in New York City, Manford racked up $185,000 worth of student loan debt. Even though she has a well-paying job at a financial service firm, and is working towards getting a certificate to boost her pay, she still feels she's moving backward with her wealth.
Up until now, she has deferred her debt and equates the minimum payment of $1,500 a month to a mortgage.
"I can't afford it," she says.
Manford admits she doesn't have a good relationship with money. She attributes this, in part, to a lack of education on financial literacy in the minority community.
"My parents would talk about their 401(k) and having a savings [account], but no one taught them how to save which therefore no one really taught me how to save," she says.
But Manford is willing to open up about her debt if it means it can help her friends and family better manage their money as well.
"If I have to be the chosen one to expose all my financial information, that's fine — as long as it can impact the minority community in a positive way."
To help take control of her finances, Sasha is getting some advice from Ramit Sethi, author of I Will Teach You To Be Rich and Douglas Boneparth, a certified financial planner.
Here are steps they suggest she take so she can start to make a dent in her debt:
Think Pie
Sethi suggests to Manford to start with his "think, want, do" technique. In this method, you draw a pie chart and write down where you think your money is going, where you want it to go and then go back and review the last month of spending and see where it's really going.
Sethi wants her to then redirect cash that she is spending frivolously toward paying off her debt. He calculated that if she committed even $100 more a month towards her debt, she could save over $10,000.
"A little bit goes a long way especially with the way compound interest works," he says.
Stop Sweating Your Spending
Manford acknowledges that she doesn't have any idea where she spends her money and has the tendency to swipe her credit card and never look back.
"I always sweat when I look at my Chase app and see how much I've spent," she says.
Boneparth wants to help Sasha change that by learning how to anticipate where her money is going, so there are no surprises when she goes to look at her bank statement. He wants her to also work toward finding a balance between her current lifestyle expenses and creating new spending habits to help her start paying back her debt.
"You should get so good at knowing where your money is going that when you look at the balance in your checking account, it should make sense," Boneparth says.
He says she can do this by reviewing her bank account every month so she can begin to understand her cash flow and use that knowledge to build a budget that includes paying back her debt.
Still, he acknowledges that getting organized with your money is difficult.
"If it was easy, everyone would just be crushing their student loan debt."
After her crash course in money management, Manford admits her finances still have her feeling bleak, but that Sethi and Boneparth's advice taught her a lot and made her optimistic that she can begin to tackle her debt.
"I have hope that I can do this," she says.