Is Your Money Safe in the Bank? Shockingly, Republicans and Democrats Disagree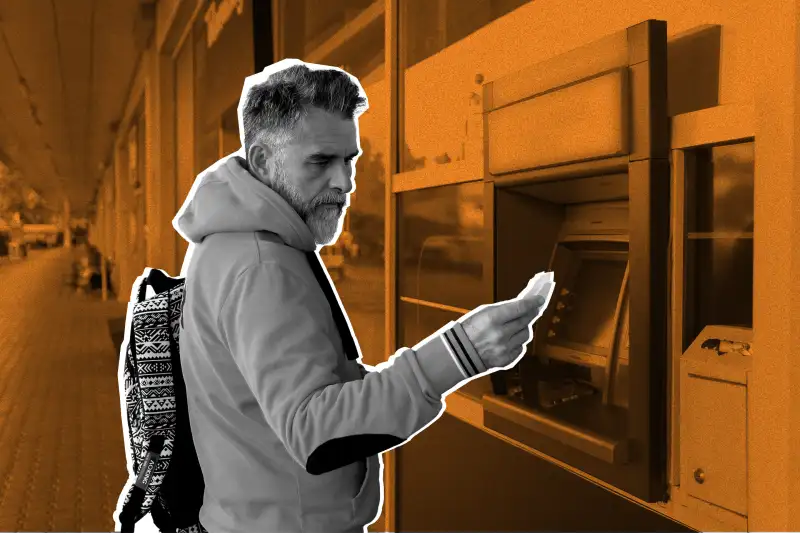 Eddie Lee / Money; Getty images
Your concern about the state of banks right now may depend on whether you're a Democrat or a Republican.
A Gallup poll published Thursday shows roughly half of Americans are concerned about the safety of their money in banks. Interestingly enough, it also finds correlations between how worried people are about banks with their political affiliation, level of education and income.
What the data says
Gallup's new report shows that, in the wake of multiple bank failures, 48% of Americans are concerned about the safety of their money. The survey, conducted in April across a panel of 1,013 respondents, found some curious trends broken down along different demographics:
Political affiliation
55% of Republicans and 51% of independents are at least moderately concerned about their money's safety in the bank.
Only 36% of Democrats share the same worries.
In 2008, the middle year of the Great Recession, 55% of Democrats voiced concern over trust in banks, compared to just 34% of Republicans, making for a complete role reversal.
It's worth noting that in 2008, Republicans controlled the White House, whereas Democrats do now.
Education level
Likewise, education level has a noticeable correlation to whether you're concerned about your money:
54% of Americans without a college degree hold at least moderate concern over their money's safety in banks.
Only 38% of Americans with college degrees share the same worry.
Why it matters
These results come just days after the official closure of First Republic Bank, the fourth regional U.S. bank to collapse in 2023. Notably, the survey marks a significant decline in Americans' trust in banks.
In a March survey, 70% of Americans still trusted their banks to "do what is right" to protect their funds, despite the fact that the month saw arguably the worst of the bank collapses. In just a handful of weeks, that trust seems to be waning.
The data additionally shows that Americans hold misconceptions about whether their money is truly in danger. Half of Americans with a yearly income of less than $40,000, and 52% with income between $40,000 and $99,999 showed at least moderate concern for their money, compared to just 40% of Americans earning over $100,000.
Yet lower income Americans are those who are presumably the most safe, since the Federal Deposit Insurance Corporation insures accounts for up to $250,000.
Ultimately, the survey results indicate that Americans may not fully grasp the FDIC and how it works to protect individuals' funds. Moreover, the report suggests that ideology is steering Americans toward worrying or not worrying about their funds, based on their relative satisfaction with the presidency.
More from Money:
Scared by Stock Volatility? Moving Investments to Cash Can Backfire in a Big Way
The Fed Raises Rates Again — But Is This the Last Time?