Why Big Banks Are Approving Fewer Mortgages for Blacks and Hispanics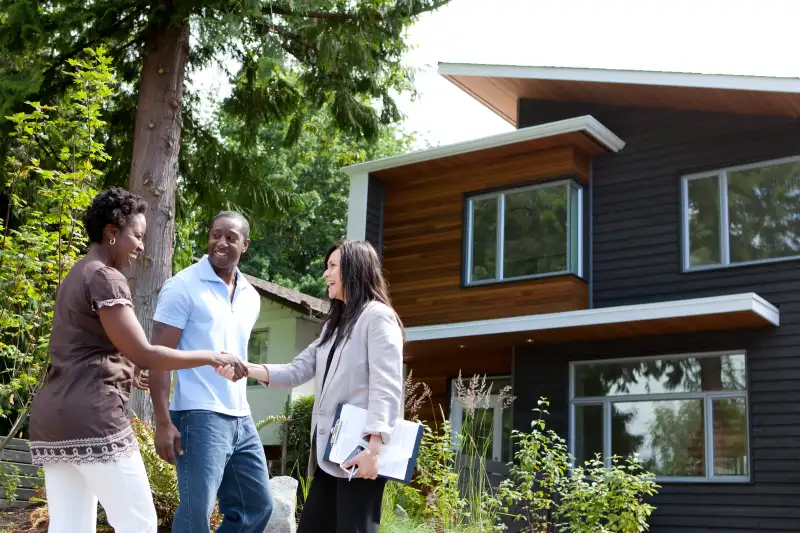 Noel Hendrickson—Getty Images/Blend Images
Even as the dust settles from the housing crisis, black and Hispanic prospective home buyers are having a tougher time getting approved for a mortgage at major banks compared to other ethnic groups.
Among all approved mortgage applicants from the 10 biggest retail banks in 2014, 5.3% were black, down from 7.8% in 2007. While 10.6% of borrowers were Hispanic before the crisis, that figure fell to 7.4% in 2014, the Wall Street Journal reported.
The racial divide in lending practices is particularly stark when it comes to jumbo loans, which are defined as those above $417,000 in most markets. Lenders like them because they require higher credit scores and large down payments. The default rates are also lower compared to those for smaller mortgages. As a result, big banks are issuing more of these high-dollar loans in recent years, but only a sliver are going to blacks and Hispanics. In 2014, just 3% of jumbo loans at the top 10 banks went to Hispanics, while 1.3% went to blacks.
The trend toward jumbo loans shows how big banks are pivoting their mortgage operations toward more affluent customers who also tend to be white or Asian. In the past nine months, regulators have fined two smaller banks, one focused on jumbos, for not lending enough to blacks and Hispanics.
It's not clear if the shift toward jumbos is hurting overall access to mortgages for minorities. The overall mortgage-approval rates for blacks and Hispanics increased between 2007 and 2014, as they turned to small and "non-bank" lenders.
Still, the Department of Housing and Urban Development is examining mortgage-lending declines to some minorities. Additionally, several federal agencies overseeing fair lending have said there isn't a conflict between jumbo loans and fair-lending requirements.
The increase in jumbo loans at big banks has caused some real-estate brokers to generally stop referring minority clients to big banks for mortgages. One broker, Corwyn Melette of North Charleston, S.C., told the Journal he found that after banks tightened underwriting requirements, they approve fewer of his black clients for loans.
"It's a complete waste of time" for them to apply with big banks, he said. Many of his clients now obtain Federal Housing Authority loans from non-bank lenders.
Some banks, however, are making a concerted effort to keep jumbos from bringing down its overall lending rate to minorities. After Luther Burbank Savings of Santa Rosa, Calif. was penalized by the Justice Department in 2012 for allegedly discriminating against blacks and Hispanics, it launched a program to make smaller loans and also increased its Spanish language advertising.
"If you make a concerted effort to target all communities and all groups, you can find them," Jason Pendergist, its president of consumer and commercial banking, told the Journal.