The Mystery Owner Of This $300M French Chateau Has Been Revealed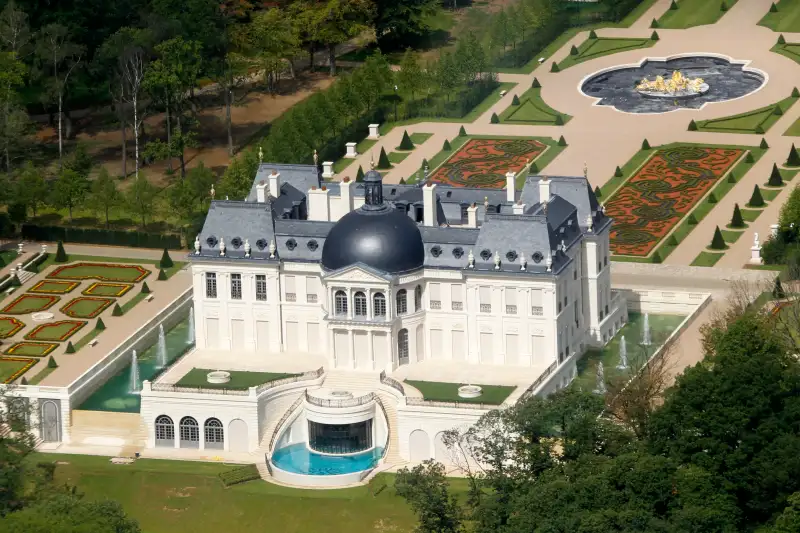 When Chateau Louis XIV sold for 275 million euros, or about $300 million, in 2015, the purchase seemed like something out of a fairytale. The mansion in Louveciennes, France, which Bloomberg called the world's priciest home, is reminiscent of an enchanted castle, complete with moat, hedged labyrinth, gold-leafed fountain -- and a mysterious buyer.
Two years after the sale, the buyer is no longer a mystery. According to The New York Times, the owner of the chateau is Crown Prince Mohammed bin Salman, a Saudi prince who used several shell companies to purchase the estate.
Think the Crown Prince's name sounds familiar? If you haven't heard about the prince's rule over Saudi Arabian politics, maybe you remember he purchased a $450 million DaVinci painting via proxy earlier this month or that he also bought a $550 million yacht in 2016.
The New York Times identified the buyer by tracing ownership of the companies used to purchase the chateau to Eight Investment Company, a firm with ties to the prince. According to The New York Times, advisers to members of the Saudi Arabian royal family say the prince ultimately owns the property.
What makes a home worth $300 million? In the case of Chateau Louis XIV, it's a combination of historical style and new luxuries. The sprawling estate is situated on 57 acres of land that, according to the The New York Times, used to house a a 19th-century castle until it was bulldozed to make way for the new chateau. According to The Times, a U.K.-based newspaper, the chateau's 50,000 square feet of living space comes with a mini-nightclub, a movie theater, two kitchens, a half-indoor, half-outdoor swimming pool and an aquarium with views of the moat.