The Most In-Demand Employers of 2015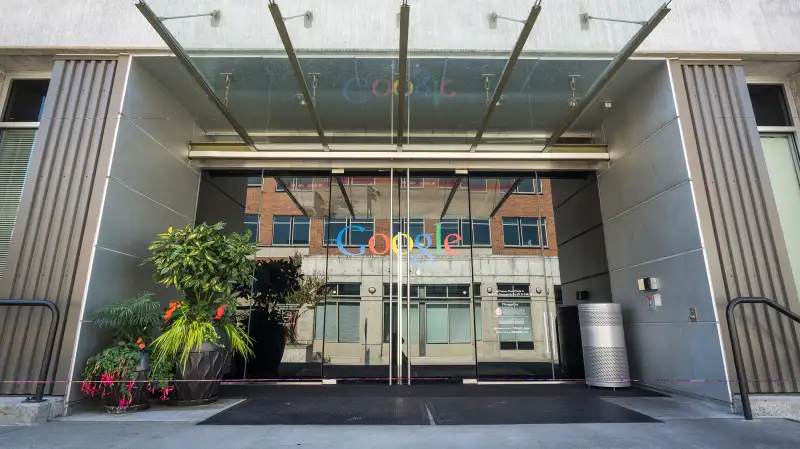 Michael Halberstadt—Alamy
Onsite massages, generous paid parental leave, and crazy-cool offices — it's little wonder why Google, Apple, and Facebook are North America's most sought-after employers this year, according to LinkedIn.
Unsurprisingly, the social networking site's annual list of North America's 2015 Top 100 InDemand Employers was chock-full of tech companies, with Google and Apple claiming the #1 and #2 spots, respectively, for the fourth year in a row. Facebook jumped from #5 to #3 this year, replacing Unilever, which experienced a dramatic descent to #25. Microsoft was ranked fourth, while Nike rounded out the top five. In all, tech companies comprised 29% of the top 100.
LinkedIn created the list by analyzing "billions of interactions from LinkedIn's 380M+ members" between August 2014 and 2015, including how many people follow a company's page, how much engagement a company's blog content receives, how often people viewed and applied for jobs at a company, and current and former employee profiles.
"Tech and media/entertainment are highly competitive industries when it comes to talent," said LinkedIn spokesperson Joe Roualdes. "Companies in those industries spend a lot of time and energy trying to strengthen their talent brands and make themselves more attractive to potential employees. And that's why they're so in-demand among our members."
Other technology giants on the list include #11 Amazon, #15 Netflix, #17 Twitter, #18 Yahoo, and #20 Adobe. Media and entertainment companies also made a strong showing on the list, comprising 17% or the top 100. The Walt Disney Company, ESPN, Fox, The New York Times, Warner Bros., HBO, Bloomberg LP, NBC Universal, and Forbes all rank in the top 50. Retail & Consumer companies (like Sephora and Whole Foods) made up 16% of the list, followed by Health & Pharma at 11%.
Interestingly, companies like Twitter, Netflix, and Dropbox (#83) rank highly despite employing relatively few people.
The Top 25 Most In-Demand Employers of 2015
Google: 59k employees
Apple: 104k employees
Facebook:11k employees
Microsoft: 117k employees
Nike: 33k employees
The Walt Disney Company: 28k employees
Tesla Motors: 12k employees
Proctor & Gamble: 71k employees
Starbucks: 57k employees
Shell: 86k employees
Amazon: 66k employees
McKinsey & Company: 22k employees
GE: 60k employees
Johnson & Johnson: 571k employees
Netflix: 2k employees
Bloomberg LP: 16k employees
Twitter: 4k employees
Yahoo: 12k employees
Under Armour: 4k employees
Adobe: 13k employees
BP: 64k employees
Salesforce: 16k employees
ESPN: 9k employees
Pfizer: 75k employees
Unilever: 68k employees
Read Next: The Most In-Demand Career Fields for New College Graduates