As Secondhand Shopping Explodes, Here Are the 10 Most Popular Clothing Brands for Online Resale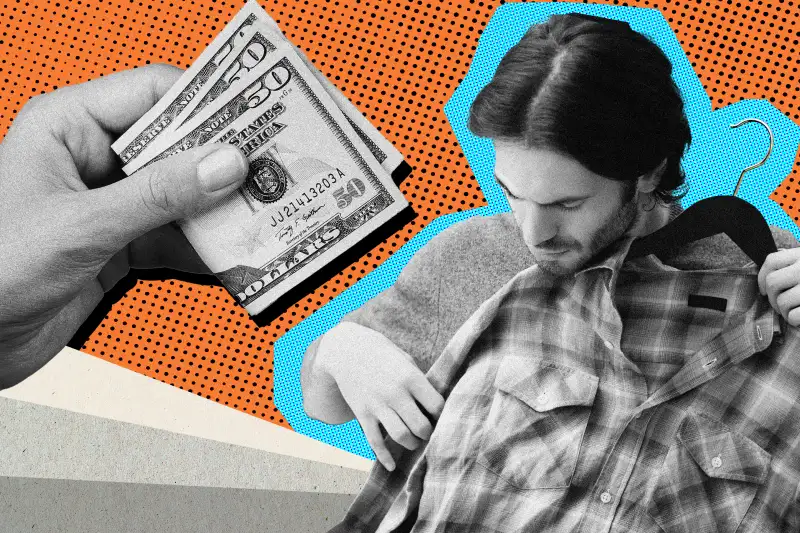 Eddie Lee / Money; Getty Images
Fast fashion, look out: Shoppers are increasingly opting to buy clothes secondhand, a market that's expected to grow three times faster on average than the global apparel market overall.
A new report from the online thrift store ThredUP found that the secondhand clothing market grew far faster than the greater retail clothing sector in 2022 — a trend that's not looking like it will lose momentum anytime soon.
What the data says
The global secondhand clothing market saw 28% growth last year, reaching $177 billion in sales. By 2027, ThredUP forecasts the market will double, reaching $350 billion.
U.S. resale — a subcategory within the larger secondhand market — grew a whopping five times as much as the broader retail sector in 2022.
More than half (52%) of U.S. consumers shopped secondhand in 2022, and in the last year, 1 in 3 items of clothing purchased was secondhand.
Younger shoppers are driving much of this growth: Two in five items in a U.S.-based Gen Zer's closet are secondhand. Over the next four years, millennials and Gen Z are projected to account for 33% and 28% of secondhand sales growth in the U.S., respectively.
Top 10 clothing brands for online resale
These are the top brands on the resale market by the number of online resale listings at ThredUP:
Athleta (27,368 listings)
Tea Collection (22,800 listings)
Merrell (22,044 listings)
J. Crew (12,766 listings)
Lululemon Athletica (12,549 listings)
Eileen Fisher (11,021 listings)
Tommy Hilfiger (10,285 listings)
Madewell (8,443 listings)
Patagonia (7,553 listings)
REI (6,981 listings)
The takeaway
Younger generations are concerned about climate change and their savings accounts, and the secondhand clothing market allows them to be conscious of both. ThredUP says buying and wearing used clothing over new items reduces carbon emissions by 25% on average, and lower price points have increased inclusivity and allowed more people to participate in the market.
Now that thrifting and resale have a larger online presence, shoppers can conveniently browse and buy at the click of a button, and the market's growth is exploding thanks in part to increased convenience and inflation woes.
Retailers are wise to the trend, and many are investing in their own resale options as a strategic business initiative. In fact, two-thirds of apparel retailers say resale will be essential for their long-term growth and may even outpace new product sales.
More from Money:
7 Ways to Improve Your Credit Score Right Now
What's the Best App to Sell Clothes? Poshmark, Depop and Mercari, Compared
Is SHEIN a Scam? How an Obscure Brand With Suspiciously Cheap Clothes Became the Trendiest Place to Shop Online