These Are the 10 Most Purchased Brands in the World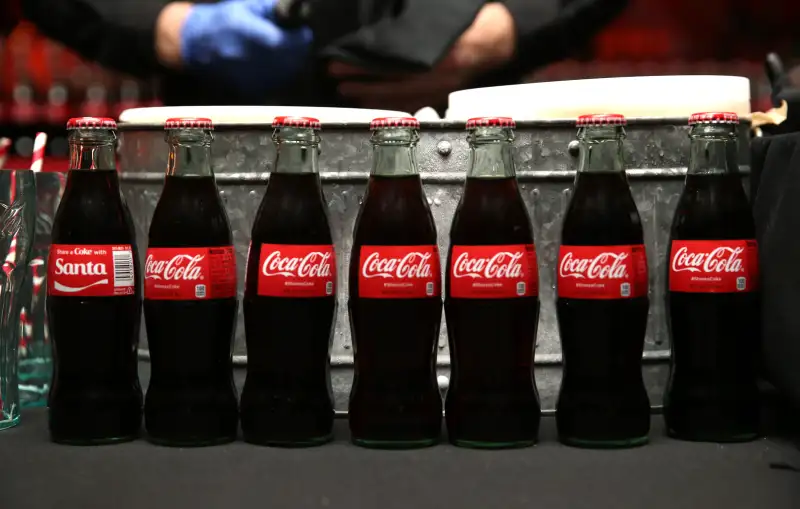 Todd Williamson—Getty Images for CSE
Many American consumers are still having a Coke and smile.
Though soda sales are generally on the decline, Coca-Cola was ranked the most popular brand by Kantar Worldpanel, a consumer research firm, Business Insider reported. Kantar Worldpanel studies how many households around the world are buying each brand and how often. In its analysis of shopper behavior between October 2014 and October 2015, it examined 300 billion shopper decisions, encompassing 15,00 brands in 44 countries.
Here's a ranked list of the most popular brands:
10. Dove: Owned by Unilever, Dove added 31 million households compared to the number of households it added last year.
9. Knorr: Also owned by Unilever, Knorr sells stock cubes, flavor pots and powder mixes.
8. Indomie: The Asian instant-noodle brand ranks as the number-one brand in Indonesia. It's recently expanded to Turkey.
7. Nescafé: The Nestlé-owned coffee brand is still popular, but fell from its ranking of 6th place in the 2014 ranking.
6. PepsiCo: The soda maker's popularity is bolstered by Egypt, one of the few parts of the world where people choose Pepsi more often than Coke.
5. Lays: Also owned by PepsiCo, Lays added 25 million households to its reach over the year.
4. Maggi: This Nestlé-controlled company makes instant soups, sauces, stocks and noodles.
3. Lifebuoy: This soap brand added disinfecting devices to shopping cart handles in the UAE and Indonesia. It also created a warning system to remind people to wash their hands thoroughly.
2. Colgate: The toothpaste brand—already being bought by two-thirds of households worldwide—added 40 million households to its customer base this year, the largest gain of all brands in the analysis.
1. Coca-Cola: The red-bottled cola was ranked as the most popular brand of the past year. It's built its notoriety by supplying local stores with branded refrigerators for its drinks.