4 New Ways Movie Theaters Are Filling Seats and Upselling Patrons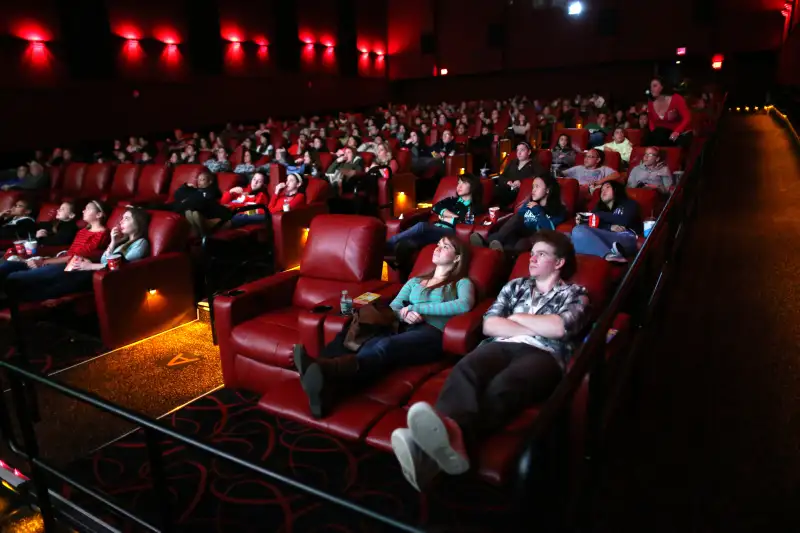 Jonathan Wiggs—Boston Globe via Getty Images
Even with the blizzard of ticket sales for Frozen starting the year, 2014 has been less than stellar at the box office, with a summer of few blockbusters and overall sales that are down 4% compared to last year. In previous years, theaters and movie studios have resorted to raising admission prices (often using IMAX or 3D screenings as a justification) as a way to offset declining ticket sales.
However, fewer 3D films are being released lately—at least partly because theatergoers have come to see the technology as a gimmick not worth paying extra for in an otherwise mediocre movie—so theaters and movie studios have had to become more creative in their efforts to fill seats and upsell patrons. Here are a few of the strategies that have popped up recently:
Unlimited Admission Ticket
AMC Theatres and Paramount Pictures are experimenting right now with a special unlimited admission for Christopher Nolan's three-hour space epic Interstellar that'll get customers to turn over an extra $15. Like it sounds, the unlimited admission ticket allows filmgoers to see the movie as many times as they like—which could be quite a few times, considering how confusing some have found it to be. Unlimited tickets are on sale for $19.99 to $34.99, depending on location, or customers can pay $14.99 to upgrade a one-time admission into an unlimited one.
Combo Concessions
To boost revenues, theater concessions stands have increasingly been offering combo packages that generally include popcorn, a drink in a collectible cup, and often some kind of toy or figurine related to the movie such as How to Train Your Dragon 2 or Transformers: Age of Extinction. The Hollywood Reporter noted these combos cost theaters about $1.50 apiece, and they're sold to customers for as much as $7.95. As one executive involved in the creation and licensing of such products explained, the natural reaction children have when seeing such combos is to whine until a parent gives in and buys one: "The kid sees another kid with this toy and says, 'Hey, I want that, too.'" And the popularity of these offers isn't limited to children, as one theater food service manager said: "We didn't think we would see 35-year-old guys with collectible cups with little toys on them, but they love them."
Booze, Food, Recliners… and Wind
To attract more customers and simultaneously squeeze more money out of them at the same time, theaters have been adding or expanding amenities and special features so that going to the movies is much more of an "experience" than sitting at home watching Netflix. Regal Cinemas has been adding luxury recliners to theaters, and plans to have them in as many as 350 locations by 2015. AMC's Dine-in Theatres program allows patrons at select locations to grab beer and wine, as well as lunch, dinner, or some snacks while taking in a film, sometimes from the comfort of a recliner. In June, the country's first 4D theater opened in Los Angeles, with artificial wind, fog, scents, and sensor-equipped seats adding another dimension to 3D films.
Gamer Competitions
In October, three Cinemark theaters boasted "multiple sold-out auditoriums" for special screenings that took place in the middle of the night and charged a premium over the usual movie admission. Most curiously, the screening that drew these crowds into the movie theaters wasn't a movie at all, but a video game competition, the Riot Games League of Legends Championships, which were being held in South Korea and live-streamed at theaters in Texas, Illinois, and Washington.