Why Theaters Desperately Need You to Go to the Movies This Weekend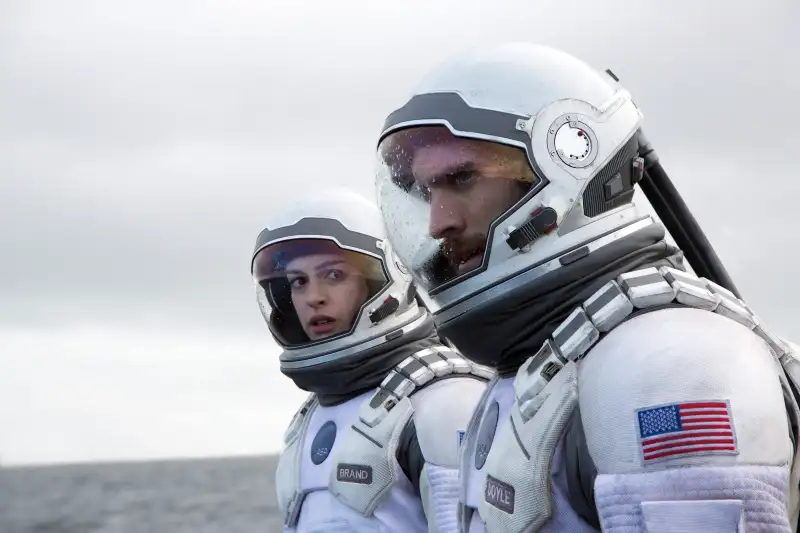 Melinda Sue Gordon—Warner Bros.
The highest-grossing blockbuster of summer 2014 was "Guardians of the Galaxy," which by Labor Day weekend had pulled in around $256 million at the box office. Yet as Entertainment Weekly pointed out at the time, that total would have put "Guardians" at only #5 on the summer 2013 list had the film come out that year.
The point is: Summer 2014 was a stinker for the film business. During the crucial period from May 2 to Labor Day, the box office total at movie theaters came to around $4 billion, nearly 15% less than the same period in 2013. September fared much better, with the box office up around 4% compared with last year, but overall the industry remains desperately in need of a big hit—or several.
The movie theater company Cinemark released third-quarter results on Thursday, and for the three-month period ending September 30, revenues were down more than $100 million compared with the previous year ($646.9 million versus $757.6 million), even as the average ticket price rose 3% and concessions per patron increased 6.7%. (FYI, the ticket price average was $6.09 and the average spent on concessions was $3.19.) Cinemark partly blamed the World Cup soccer tournament for the poor turnout. Whatever the reason—including, perhaps, the absence of, you know, good movies worth buying tickets for—attendance plummeted from roughly 81 million during Q3 of 2013 to 66 million this year.
Across the industry, box office sales are down 4% thus far in 2014. Time is running out on the movie business's prayers that the year as a whole won't be a disappointment. Which is why industry execs may be hoping a turnaround truly takes hold this weekend, when two potential blockbusters from Disney animation and Dark Knight auteur Christopher Nolan—Big Hero 6 and Interstellar, respectively—are released.
As the Los Angeles Times noted, each big-budget film cost about $165 to make, and each stands a decent chance of pulling in more than $50 million at the box office during its debut weekend. If that happens, it would only be the fourth time in history that two new movies opened with $50+ million weekends. And if that happens, it couldn't come quickly enough for the struggling film industry.
"In the wake of a summer that ended up down 15%, we needed the post-summer period to perform," Paul Dergarabedian, a senior media analyst with the entertainment business research firm Rentrak, told the Los Angeles Times. "Otherwise we were just going to get this negative momentum situation."
After this weekend's releases, it looks like it will largely be up to a slew of sequels opening in November and December—from the "Hunger Games," "Night at the Museum," and "Hobbit" series, among others—to put patrons in movie theater seats.