The 5 Highest-Paying Job Openings at NASA Right Now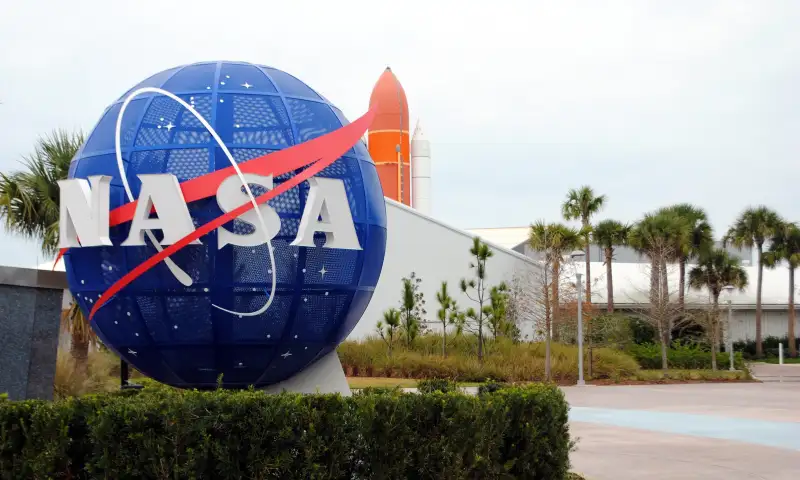 Photo by Kenan Irtak—Anadolu Agency/Getty
NASA's job listing for a "Planetary Protection Officer" had some people thinking they could get work fighting alien invaders — even though the position is really about preventing interplanetary contamination.
Still, the fuss over the gig got us thinking: What are the best-paying jobs at NASA? These are five of the space agency's current openings offering the highest salaries.
Technical Fellow, Senior Technical Leader
These two positions have a starting salary of $172,101 and maximum salary of $177,400, according to a listing on USAJOBS.
The technical fellow position is permanent and open to the public, while the senior technical leader serves for two to five years, according to the job description. Both positions require an engineering degree, with a preference for an advanced degree.
Supervisory Astrophysicist, Supervisory Aerospace Technologist, Supervisory Deputy Director for Center Operations
These supervisory rolls have a salary range of $143,244 to $161,900. A bachelor's degree in engineering, physical science, mathematics, life sciences, computer science, or other science field is required for the astrophysicist and aerospace technologist positions.
To serve as supervisory deputy director for center operations, candidates are expected to have special experience within the field. Only the astrophysicist job is open to the public, however.
Supervisory Aerospace Technologist, Integration Manager
Employees of NASA's Lyndon B. Johnson Space Center in Houston could make $135,779 to $161,900 in either of these two positions. NASA is actually looking for two integration managers who will work in the external relations office. The position lasts for one year with the option to extend the term or enter a permanent position.
Aerospace Technologist
NASA is hiring four aerospace technologists with a salary range between $134,411 and $161,900. This position, based in Pasadena, California, requires candidates to be recognized technical experts in specialized areas. The position involves overseeing various aspects of NASA's projects and programs.
Supervisory Medical Officer, Supervisory Space Scientists, Aerospace Engineer, Auditor, Program Analyst

Each of these positions has a salary range of $131,767 to $161,900, and the supervisory medical officer position is open to the public. Supervisory medical officer candidates should have a Doctor of Medicine and should have completed at least one year of a residency program, NASA says. Every other position requires at least a bachelor's degree or experience in the respective field.