L.L. Bean Just Changed Its Return Policy and People Are Furious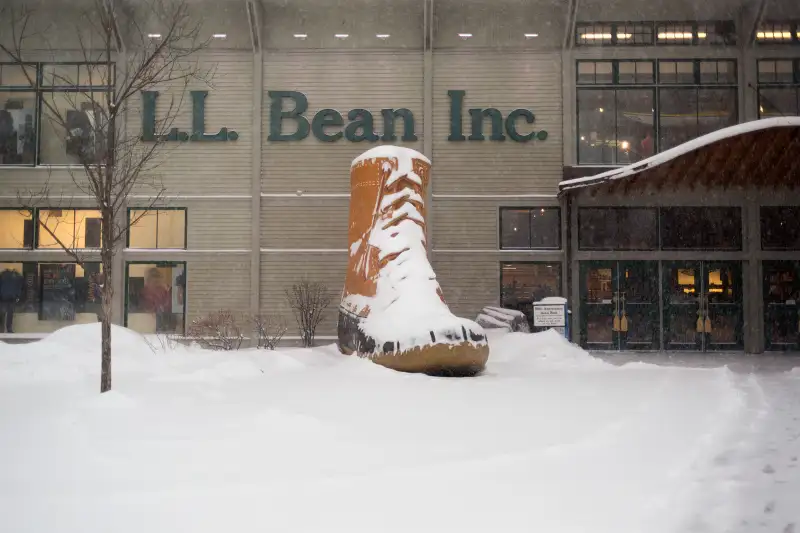 Photo by Brianna Soukup—Portland Press Herald /Getty Images)
Retailer L.L. Bean announced it's making changes to its generous return policy — and some customers are not happy about it.
L.L. Bean said the changed return policy is a result of "a small, but growing number of customers" who were abusing it and expecting refunds for heavily worn items that were years old or bought second-hand, according to a statement released by the Maine-based company Thursday. Customers will now have a year to return items with proof of purchase.
"This update adds clarity to our policy and will only affect a small percentage of returns," L.L. Bean's Executive Chairman Shawn O. Gorman wrote in the statement, which was shared on social media as well as in emailed messages to the company's customers. "It will also ensure we can continue to honor one of the best guarantees in retail, with no impact for the vast majority of our customers.
L.L. Bean previously carried a 100%-satisfaction guarantee —a policy that has been in place for more than a century, the Associated Press reported — with all of its products that was similar to a lifetime warranty. And while this new policy is more stringent than the previous one, it is still better or on par with many other outdoor brands' return policies. North Face only accepts unused clothing within 60 days of purchase, but offers a lifetime guarantee for defects. REI gives customers one year for returns and exchanges for most items, but does not cover ordinary wear, and has a separate warranty for defects as well. Macy's, which also carries some outdoor wear, offers 180 days to return most items.
While L.L. Bean said it would still work with customers that have defective products purchased more than a year ago, many customers took to Twitter to voice their displeasure with the return policy change.
Some complained that L.L. Bean's price point was no longer fitting with the new return policy.
And others placed blame on those that may have been taking advantage of the previous return policy.