Will You Have to Work Forever? 1 in 5 Americans Think They'll Never Retire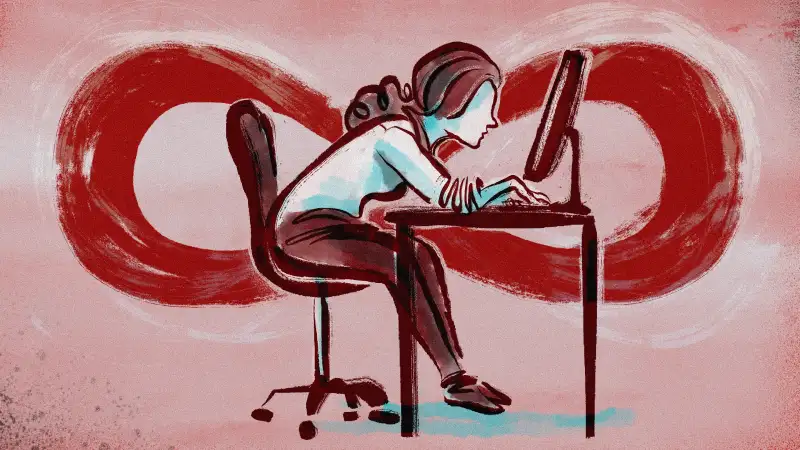 Many working Americans are convinced they'll never get to retire, according to a new poll.
The survey from Axios and research firm Ipsos found that one in five working U.S. adults don't think they'll ever retire, and 70% of them say the reason why is they won't be able to afford it. Most workers also don't expect Social Security or pensions to cover their expenses in retirement.
Ipsos surveyed 1,238 adults 18 or older about retirement planning and expectations earlier this month, including 210 adults aged 55 and over.
Concerns about retirement costs and Social Security
One in five respondents in the survey said they don't think they'll ever retire. Of those people, the vast majority (70%) said it's because they won't have the financial means.
Roughly a third of working respondents 55 and older (36%) said they'll be able to retire when planned, while a little less than a quarter (23%) said they will have to retire later. About 40% said they didn't know whether they'll retire when planned.
Nearly half of respondents (44%) aged 55 and older said they have had to adjust their retirement plans because of economic factors outside their control.
More than half (54%) of retirees said they get retirement income from a pension, but only 30% of respondents who aren't retired think they'll rely on a pension in retirement.
Many people don't have faith that Social Security will pay their bills: 37% of Americans who aren't retired say that Social Security will probably cover less than a quarter of their expenses in retirement.
The takeaway
For many workers, retirement seems like a pipe dream. In fact, recent research shows that as the public safety net shrinks and lifespans increase, Americans think they'll need at least $1.27 million saved to retire comfortably.
Workers aren't wrong to feel like retirement is out of reach, either: Pew Charitable Trusts found that millions of Americans aren't saving enough for retirement, a looming crisis that could cost taxpayers over $1 trillion by 2040.
All said, Americans still view retirement as a goal well worth pursuing: 80% in the Ipsos survey said that they think the whole point of working hard now is to have a nice retirement. But, unfortunately, many people feel ill-equipped to bankroll their post-working lives.
More from Money:
Missouri Will No Longer Tax Social Security Benefits, but These 11 States Still Do
Best Long-Term Care Insurance Companies of 2023
AARP Says Social Security's Customer Service Is Dangerously Inadequate