New Cars Are Finally Getting Discounted Again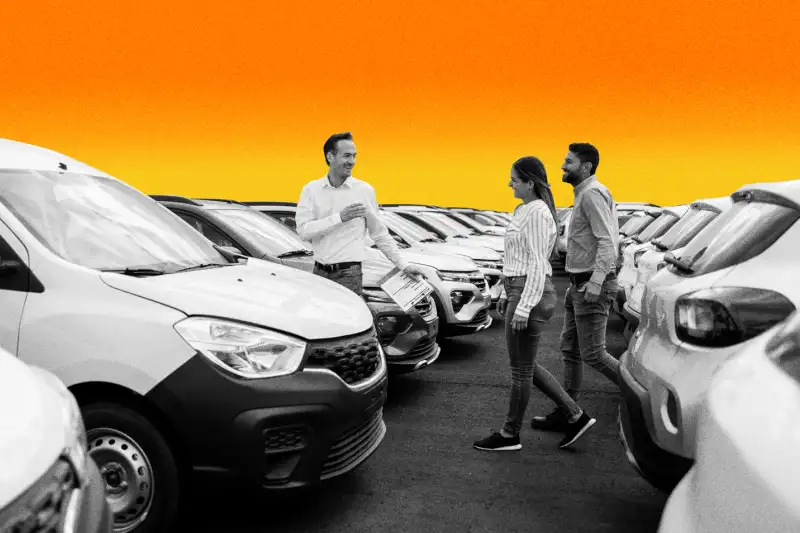 New car buyers are now securing an average discount of about $500 off the sticker price of their vehicles, a major shift from a year ago when most people typically paid above MSRP (manufacturer's suggested retail price).
In the new car market, shoppers historically haven't had to pay the full advertised price. Discounts usually took hundreds or even thousands of dollars off. At least, that was generally the case until about two years ago, when car supply became extremely limited amid part shortages and other production challenges.
At the peak of the chaos in the first half of 2022, the typical buyer was paying about $700 above MSRP. But in the past year, the trend has been toward the return of discounts. Improvements in new vehicle inventory and the industry's need to move metal in a high auto-loan rate environment are to credit.
What the research shows
In April, the average new vehicle transaction price was $47,759, which is $511 below the average MSRP of $48,270. That gap — which amounts to the average discount — is the biggest recorded in two years, according to data from Edmunds, an automotive research firm.
However, discounts are still relatively small compared to pre-pandemic years. For example, the average new car discount was $2,622 in April 2020.
What it means for you
For buyers, the fact that discounts are rebounding means you may be able to negotiate some money off the price you see listed for the car you want.
Discounts can vary based on several factors, including how much the dealer wants to sell the car. Some brands of cars, like Toyotas and Kias, are in extremely high demand right now, while others are more widely available. You're more likely to find a deal in the latter case.
While discounts increasing above $500 is a good sign for buyers, the catch is that MSRPs have been rising at the same time. So you're much more likely to get a discount now compared to if you had tried to buy a 2022 model a year ago... but buying the 2023 model will still cost you more.
The average new vehicle transaction price (aka what buyers actually pay after discounts are taken into account) is up about $2,000 from last year, according to Edmunds.
Bottom line
Aspects of the car market are starting to look more normal — new car discounts included — but it remains a difficult time for shoppers due to high prices and elevated auto loan interest rates.
More from Money:
Car Insurance Woes Continue for Kia and Hyundai Owners Despite $200 Million Settlement
Money's Best Autos of 2023, From Sports Cars to SUVs