Why New Jersey Is in Trouble if One Man Moves to Florida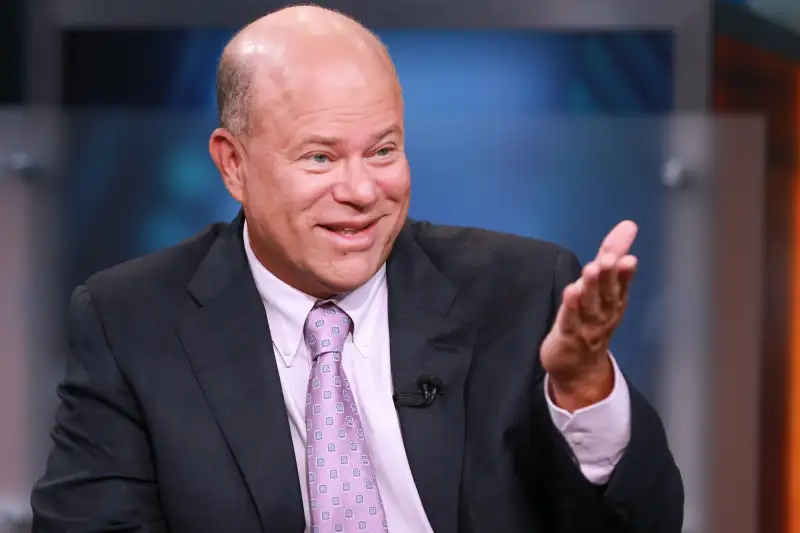 David Orrell—CNBC/NBCU Photo Bank via Getty I
New Jersey has a budget problem — and it's all David Tepper's fault.
No, Tepper isn't a bureaucrat who botched the budget math. He's just a guy — but he's a guy with so much money, an impending move to Florida could literally blow a hole in the Garden State's budget.
Tepper is a former Goldman Sachs executive and hedge fund manager who has called New Jersey home for decades, a period during which he has earned billions — and paid taxes in the state on those billions. According to Bloomberg, Tepper has registered to vote in Florida and shifted his hedge fund firm, Appaloosa Management, to the Sunshine State, and his planned move southward is going to put Jersey in a pinch.
Bloomberg explained that New Jersey depends on personal income taxes for about 40% of its budget, and fewer than 1% of residents contribute about one-third of that total. Florida, on the other hand, doesn't levy a personal income tax. (High property taxes in New Jersey are also often cited as a prime reason for residents to flee to other states.)
Read next: What to Do When You Can't Pay Your Taxes
Tepper is estimated to be worth $10.6 billion, which would make him the richest person in the New Jersey. (Bruce Springsteen's fortune is a comparatively paltry $300 million.) This means Tepper's desire to spend more time on the beach — he registered to vote using a Miami Beach address — to perhaps spend less money on personal income taxes is making waves for his soon-to-be former home state.