KitKat Is Going Luxury and These $17 Bars Actually Sound Delightful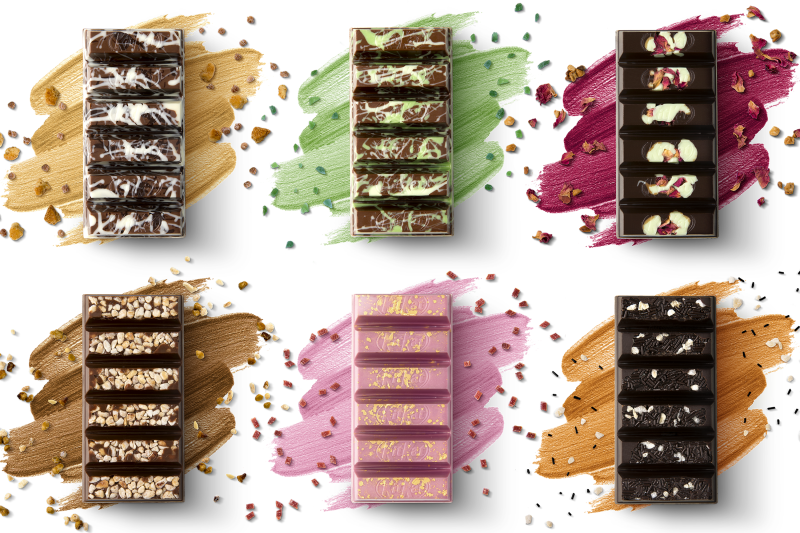 Luxury. Handcrafted. Premium.
Break me off a piece of that, because KitKats are getting an upgrade.
Nestle has announced a new version of the popular chocolate bar in the United Kingdom and it's all kinds of fancy.
With 1,500 flavor combinations and personalized packaging, the "KitKat Chocolatory" appeals to creative folks who want something a little more unique than the typical red-packaged bars — and are willing to pay for it.
Since this is the U.K., a few flavors available include Eton Mess, Earl Grey, and Whisky & Ginger.
"This is the biggest news for KitKat since the introduction of the KitKat Chunky exactly 20 years ago," Rabia Khan, Head of KitKat Chocolatory for Nestlé UK & Ireland, said in a press release.
Let's break it down. At $17 (£14) for an eight-finger bar, that comes out to just over $2 per chocolate finger. And let's say you, like me, typically eat one of those fingers in two bites. You're spending one buck per chomp.
Think that's crazy? Give me a break.
In the era of $14 artisanal bean-to-bar chocolates that inspire blind taste tests, it's not crazy that a beloved brand is edging into the luxury market.
In fact, the remarkably adaptable KitKat is sold in over 100 countries. It's become especially popular in Japan, where it maintains a "singular, cultlike status" as Tejal Rao wrote in a deep dive in the New York Times. Over 400 constantly changing flavors have been produced there, including sake, wasabi, and matcha.
The secret to the 'Kat's success, as everyone knows, is the perfection of the thin and crispy wafer. As Rao wrote in a passage that spoke to my soul, "It is crisp but not brittle. Crunchy but not dense. It is fragile but still satisfying to bite into. It is totally and alarmingly dry to the touch, like packing material. But after it has been touched with a little saliva, it doesn't even need to be chewed, and you can swallow it with no effort."
Actually, when you put it like that, such an effortless architecture might make you forget you're paying an insane mark-up on a treat you can find in every corner store.
But back to the fancy bars: They're available at John Lewis, a chain of high-end department stores, beginning September 26, with an online roll-out to follow in November. Just in time for the holiday season, but bad news: They're only in the UK. Sorry, trick-or-treaters, you'll have to find your luxury treats elsewhere.