This College Has An Odd Way Of Helping Alumni With Student Loan Debt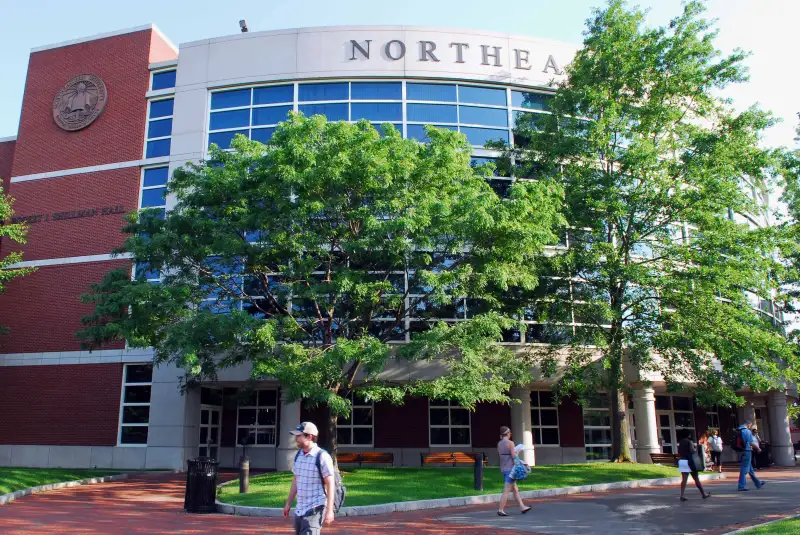 Bloomberg—Bloomberg via Getty Images
Would you pay to enter a raffle to have some of your student loan debt forgiven?
That's the question Northeastern University is asking alumni who still owe the school money for their undergraduate education, Gawker reported. The private Boston-based college, where tuition runs about $60,000, has started a text-messaging campaign asking alumni to give back to their alma mater. The text tells the former students that if they donate to Northeastern, they'll be entered into a raffle to have $1,000 worth of student loan debt forgiven.
While there's a chance a small donation could help bring down your loan balance, most likely you'll win nothing and be further from your goal of paying off your debt. A spokesman for Northeastern confirmed the campaign in an email to Gawker.
"The campaign is intended to fulfill two of the donor's goals: to raise support for the university and to lend a hand to alumni with student loans–an issue that Northeastern University takes seriously," he said.
Northeastern's campaign is likely hitting a poignant note for many of its alumni. Nationwide, the average graduate of the class of 2016 has $37,172 in student loan debt, up 6% from last year.
Read More: 16 Years Ago, I Made a Bad College Decision. I'm Still Paying for It
Northeastern's campaign is being run through MobileCause, a tech company that advertises its ability to "give your supporters the power to donate from anywhere, right on a mobile device."