What Rising Oil Prices Mean for Your Summer Road Trip Budget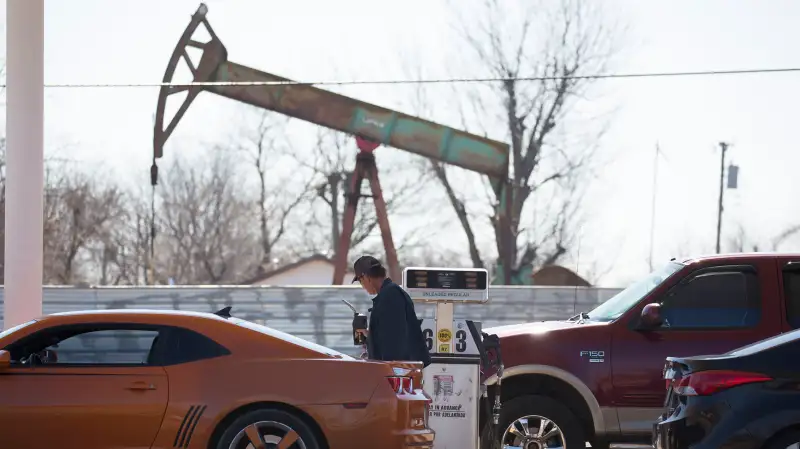 J. Pat Carter—Getty Images
Wholesale oil prices are directly tied to how much it costs to fill your car with gas. When oil prices were up over $100 a barrel, like they were in 2012, American drivers were forced to pay around $4 a gallon when fueling up. On the flip side, with a few exceptions, cheaper oil prices lead to cheaper gas prices: When the price of oil dipped below $30 in early 2016, the average price of a gallon of gas remained under $2 per gallon nationally for weeks.
So drivers might understandably be concerned that oil prices are on the rise, increasing up to nearly $50 a barrel as of Monday. American drivers are already paying gas prices near the high for 2016 thus far, and the combination of lower global oil production and increased demand in the peak summer travel season point to higher prices down the road.
Still, gas industry analysts say it's important to keep things in perspective. "While domestic gasoline inventories reportedly decreased by about one million barrels, supplies are still some 14 million barrels higher than a year ago," a AAA report published on Monday stated. Even with the recent rise in gas prices, the "averages are down in nearly every state year-over-year, with the largest yearly savings experienced by drivers on the West Coast," including folks in California who are currently paying $1 less per gallon than they were a year ago.
In all likelihood, gas prices will continue to creep upward from the current national average of $2.22 per gallon. While such a price point is significantly higher than the lows hit in early February, when drivers in early every state were paying less than $2 a gallon, the cost of filling up is still phenomenally cheap in the grand scheme.
"It should be made abundantly clear: this summer will likely be the cheapest summer at the pump in the last decade or longer, and by next summer, gasoline prices will likely have rebounded," GasBuddy senior petroleum analyst Patrick DeHaan said on Monday. "I don't see our current environment of a healthy economy and low gas prices repeating itself again soon, so my advice to motorists is simple: don't delay your summer travel plans."
Read Next: Why This Might Be the Beginning of the End for the Toyota Prius
In other words, even if prices at the pump this summer will be more expensive compared with early 2016, gas prices will still be incredibly inexpensive compared with last summer—or, most likely, the summer of 2017. That's the good news, and the reason why you should start planning your summer 2016 road trip right now.
As for the bad news, well, one of the natural byproducts of cheap gas is that more cars are on the road. So traffic will probably be especially horrible this summer.