'OldChella' Tickets Now Being Sold for Less Than Half of Face Value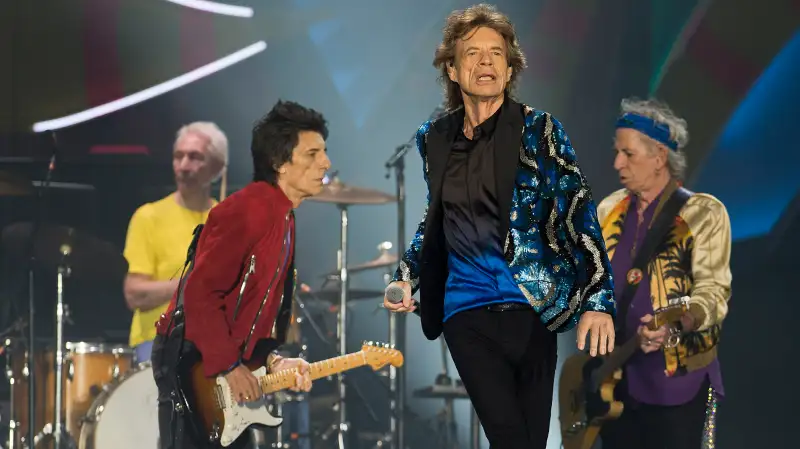 Nelson Almeida—AFP/Getty Images
It was a long strange trip for Grateful Dead fans during the summer of 2015, when ticket prices for the band's reunion shows soared into the tens of thousands on the secondary market—before plunging below $20 at the last minute for certain shows.
History now seems to be repeating itself for another series of epic concerts featuring Baby Boomers' favorite bands. Desert Trip, the festival featuring Bob Dylan, The Rolling Stones, Paul McCartney, Neil Young, Roger Waters, and The Who that's been dubbed "OldChella" because it's being held at the same Southern California setting as Coachella, is being held over October 7-9 and October 14-16.
Tickets for the shows supposedly sold out immediately when they became available in the spring. But recently the festival organizers released more tickets for sale. What's more, it appears as if many ticketholders purchased their passes with the intention of selling them for a profit. Now the market is flooded with passes for sale, and sellers who are worried about getting nothing for their tickets are cutting their losses and accepting prices below face value. This is a big problem for sellers—yet it's a buying opportunity for music fans hoping to see rock music legends perform at a (relatively) cheap price.
Read Next: Desert Trip Is Not Sold Out. Here's How to Buy Tickets for 'Oldchella' Music Festival
As Bloomberg reported, three-day passes with face values of $399 are now being listed for $165 to $188 on secondary market sites. In other words, someone buying a pass today could be paying less than half of what his buddy paid for the same ticket a few months ago.
"The basic game of the secondary market is gambling and speculation -- it's pork belly futures," Gary Bongiovanni, editor-in-chief of Pollstar, told Bloomberg. "Everyone thought this would be a hot show, and it was, but obviously there isn't a huge market of people willing to pay even more to access tickets."
For many events, like the Super Bowl, ticket sellers can make a fortune by making deals behind the scenes to secure tickets and then dramatically hike prices when the market peaks. But it appears as if this strategy backfired in a big way with Desert Trip.
Read Next: The Shady Story Behind Soaring Super Bowl Ticket Prices
The bottom line for music fans: If the high original ticket prices for Desert Trip scared you off from attending, you might want to reconsider given plummeting prices on the secondary market. To tweak the Rolling Stones' lyric, sometimes you can get what you want.