Here's How Much All the Olympic Medals the U.S. Has Won Are Worth by Weight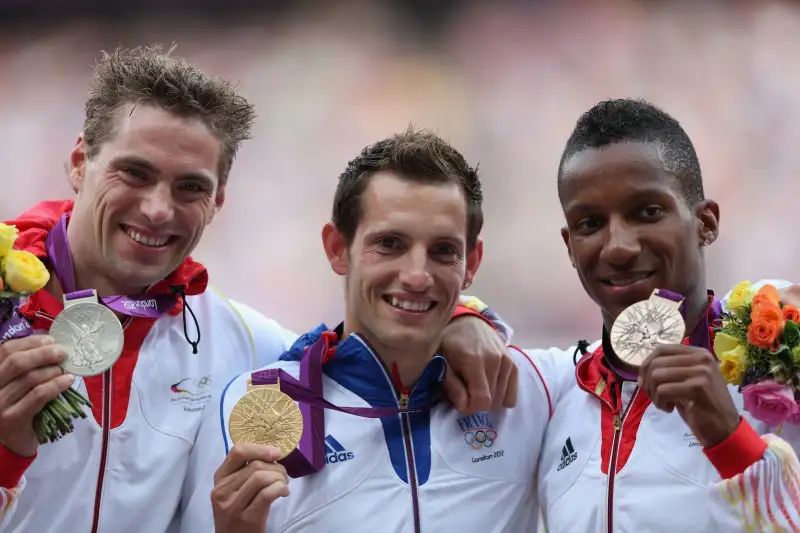 Clive Brunskill—Getty Images
Olympic athletes value the medals they win at the Games as representations of the hard work they put in to achieve athletic glory. What they might not realize, though, is that Olympic medals are actually worth a lot of money.
BullionVault, an online investment gold service, calculated how much each country's collection of Olympic medals would be worth if converted to cash. They found that the U.S., which has won more medals than any other country since the modern games began in Athens in 1896, would have the priciest collection of Olympic medals. The U.S.'s 2,403 medals -- comprised of 977 gold, 758 silver and 668 bronze medals -- are currently worth $620,588. Next up is Russia, whose collection of 1,414 medals is worth $211,656, and Germany, whose stash of 1,305 medals is valued at $192,988.
Here's how BullionVault calculated the value of Olympic medals. The 1904 and 1908 Olympic Games were the only contests that awarded athletes medals of solid gold. Apart from those contests, the metallic composition of medals given out in most Games is unknown -- with the notable exception of the 2012 Summer Games in London. For instance, in those Olympics, gold medals weighed a total of 412 grams and contained 1.34% gold, 92.5% silver, and 6.16% copper.
Therefore, BullionVault applied the medal composition of London's games for each year's medal count (apart from the solid-gold years 1904 and 1908). That means, in general, medals contain more silver, and thus, they've largely retained their value over the years. Therefore, the values of each country's collection were calculated using current metal prices.
The total value of medals awarded in the modern Olympic games (which have been held since 1896) is nearly $2.5 million. On the bottom of the rankings are Azerbaijan and Georgia, whose 26 and 25 medals are worth $3,229 and $2,991, respectively.
Still, the value of medals pale in comparison to how much athletes, countries and sporting organizations spend to fund their Olympic dreams. The U.S. Olympic Committee, for instance, has a budget of more than $150 million that supports athletic training and sporting events.