Omarosa Just Left the White House. Here's What She Was Doing - And How Much Money She Made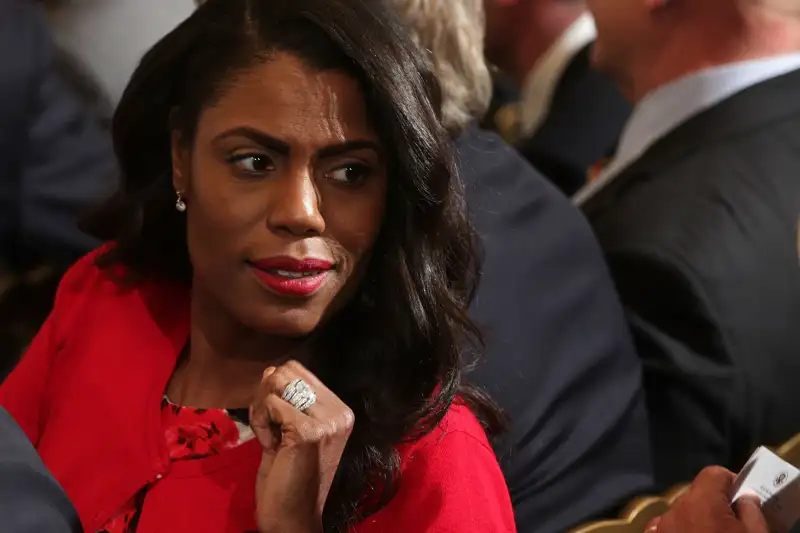 Apprentice star and Trump-protege Omarosa Manigault Newman is out at the White House.
While initial reports described Manigault Newman's departure as a dramatic firing, the former communications official denied any drama on Good Morning America Thursday morning, telling host Michael Strahan, "I wanted to make the one-year mark, that was one of the goals I set out to, and then get back to my life."
Unfortunately, unlike the three times the former reality show contestant was fired on The Apprentice, there were no video cameras around to clue us in on the juicy details. While the facts around her resignation remain fuzzy, here's what we do know about the former Apprentice contestant's 11-month White House run.
She earned nearly $180,000 a year
According to a June White House report, Manigault Newman earned a $179,700 annual salary -- the maximum possible for an executive branch employee. Manigault Newman was one of 22 Trump staffers receiving the top salary, and not the only one to surrender it. According to the report, Reince Priebus, Sean Spicer and Steve Bannon, all former White House assistants, also earned $179,700 per year.
Her official title was "Assistant to the President and Director of Communications for the Office of Public Liaison"
That same White House report describes Manigault Newman's role directing communications for the Office of Public Liaison. Though her duties were not spelled out, an overview of presidential departments on Whitehouse.gov describes the Office of Public Liaison as the "primary line of communication between the White House and the public" that "communicates with organizations, coalitions, and Americans from all backgrounds."
The White House says she will stay on until January
Manigault Newman will continue to direct communications for the Office of Public Liaison into 2018. Despite rumors that Manigault-Newman's access to the White House was revoked, Sarah Huckabee Sanders told The Washington Post in an email that Manigault Newman's resignation will not be effective until Jan. 20.
In her Good Morning America interview, Manigault Newman rebuffed rumors that she was no longer allowed on the grounds, saying, "as peoples' roles in the White House change, so should their access."