The Hidden High Cost of Your Online Shopping Habit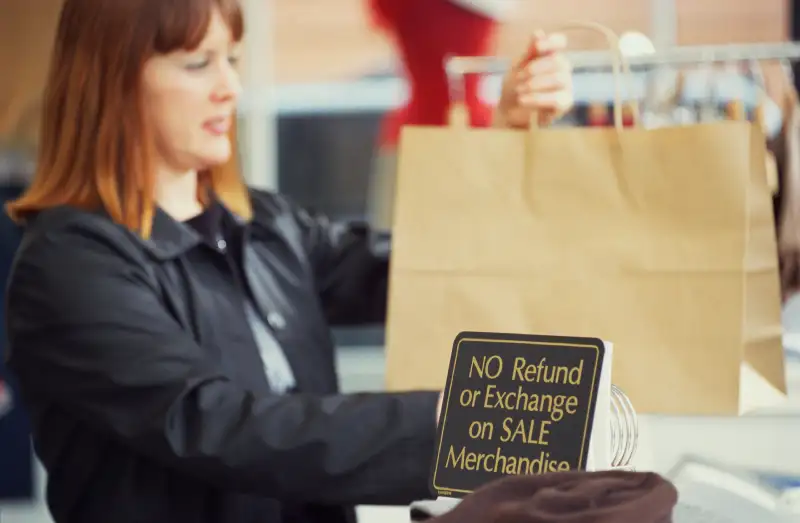 John Anthony Rizzo—Getty Images
Although we largely stayed away from the malls, Americans spent billions shopping online this holiday season. Stores aren't counting their piles of money just yet, though; they're waiting to see how much of that stuff we actually keep. With near-ubiquitous free shipping and generous holiday return policies, retailers could find themselves racking up losses instead of gains when we return items—which more of us seem to be doing.
The number of returns this holiday season is expected to climb by about 8% to $62 billion, according to Bloomberg. About a third of that is expected to come from online purchases. Overall, we return around 30% of what we buy online, roughly double the rate at which we return things bought in brick-and-mortar stores. It makes sense; when you buy with a click, you can't touch or try on an item.
Free returns, which Bloomberg said about four-fifths of online stores offered this holiday shopping season, aren't actually free. Each returned item costs retailers between $5 and $7 for shipping, plus another $5 or so to reimburse you and get the item ready for the next customer. Thanks the extra-long return periods many retailers offer around the holidays, returned items might be out of season by the time they get back to the warehouse, which means the store will have to discount the item in order to try and resell it.
In other words, although online shopping came to the rescue for retailers this holiday season, the trade-off could be margin-eroding returns heading into the new year.