12 Affordable Gifts That We LOVE From Oprah's 'Favorite Things' List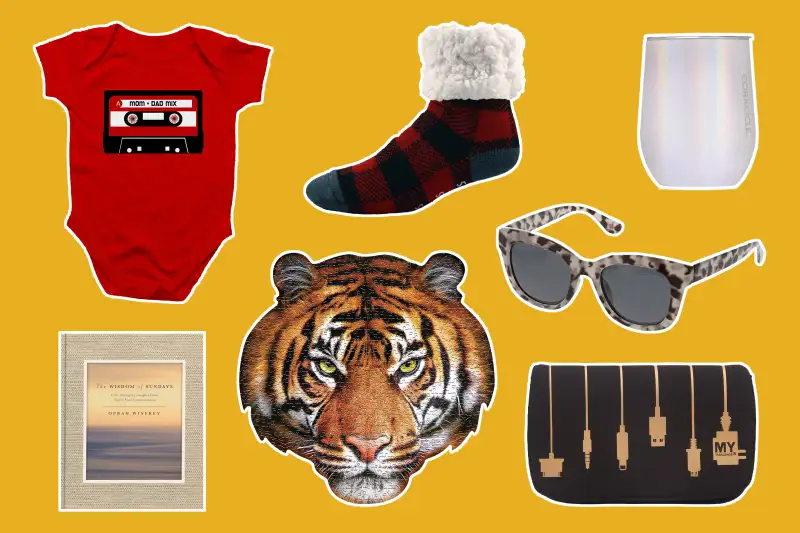 Oprah's annual "Favorite Things" list is starting the season off with a bang. More than just a holiday gift guide, this roundup is full of more than 100 goodies for reading, listening, sipping, noshing, snuggling, lounging, working, and playing.
As usual, though, there are quite a few items that might give you sticker shock, because when you're Oprah Winfrey—one of the world's richest self-made women, with a net worth around $3 billion—your favorite things don't have to come cheap. For example, her 2017 "Favorite Things" include $35 dog biscuits and a bike that costs more than $1,150 (assembly not included).
So, as we have in the past, Money dug into the gift guide to pluck out the best of the favorite things you can actually afford. Here's a roundup for you of the most inexpensive of Oprah's favorite things, 2017 edition. Act fast, though, because several items on the Oprah favorite things list are already sold out.
Oprah calls this cute solution for corralling your tangle of charging cords "a well-priced way to give the gift of sanity (and organization)." Pockets in the neoprene case can hold coiled cords, plugs, adapters and more.
This super-soft foundation brush is part of a collection that gets raves from Oprah, who calls it "a pleasure to use." The angled handle is a stroke of everyday genius.
Here is the kids' version of Letters to My Future Self, the original "paper time capsule." In a world full of screens, it's an old-fashioned interactive way to engage kids about their dreams and aspirations. Oprah says the book is "a lovely gift for them, and maybe one day for their children."
The only thing cuter than this cheery all-cotton onesie is the tyke wearing it. There are nine to choose from, with sayings like "Book Nerd" and "The Future is Female." As you can see in the photo, one of the messages even makes a mixtape joke.
Sure, you might not be able to think of a reason why you need this stainless steel sippy cup for grownups — especially in opalescent "Sparkle Unicorn Magic" — but you also probably can't come up with a reason why not. Oprah promises this durable glass will keep "soccer moms happy right through overtime."
The seasonal red plaid and cozy faux fur cuff on this pair of slipper socks won over Oprah, who says "I loved them!" An endorsement like that makes slipper socks officially Giftable, as far as we're concerned.
Oprah promises, "These pads will make channeling your genius an everyday habit." So give the gift of organization this holiday season. Each of this notebook's lined page has an inspiring or thought-provoking quote.
"People, these are the glasses!" Oprah says. The chunky on-trend frames come in fun colors and prints, and the tinted lenses shield eyes from damaging ultraviolet rays. At this price, why not buy a pair for yourself, too?
Don't just call it hand cream. This ultra-luxurious lotion is packed with shea butter, avocado oil, and aloe and comes in five sophisticated scents. Oprah calls them "rich, quick absorbing, and deeply soothing." These hand creams make good gifts for acquaintances or co-workers — maybe pick up an extra one so you won't be empty-handed if someone gives you an unexpected gift and you need to reciprocate.
Lions and tigers and bears, oh my! These 550-piece animal-face jigsaw puzzles get kudos from Oprah as "a good low-tech way to hang out." At more than two feet wide when completed, this puzzle is big enough that the whole family can work on it at once.
Kick your Christmas morning photos up a notch when you outfit the kids in these seasonally festive PJs. Or, consider going all out and order matching ones for the whole family (grownup sizes are $40). "See you on Insta!" Oprah says.
Yep, Oprah's plugging her own new book in her Favorite Things gift guide. She describes the book as "uplifting conversations now condensed to my favorite aha sound bites." She's donating the book's proceeds to the Oprah Winfrey Leadership Academy Foundation, so your purchase is going to a good cause. Hey, it's Oprah's world; we just live in it.
We've included affiliate links into this article. Click here to learn what those are.