Your Orange Juice Could Cost $8 Because of Hurricane Irma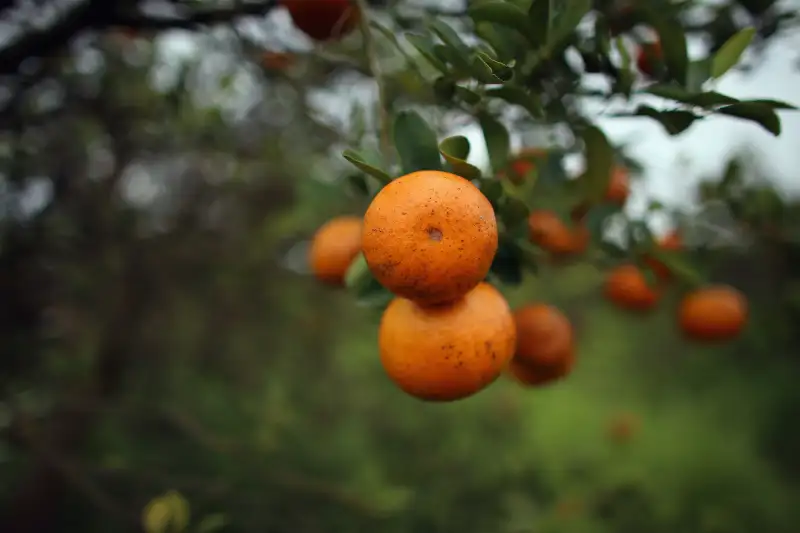 Upwards of 70% of South Florida's orange crops were destroyed when Hurricane Irma tore through the region, and experts say the repercussions will be felt far beyond the Sunshine State—namely, in the form of skyrocketing orange juice prices all over North America.
"The path of this storm could not have been any worse for Florida agriculture and Florida citrus specifically," Adam Putnam, Florida's agriculture commissioner, said recently, according to CBC News. "There are groves still under water. Carpets of rotting fruit, mature trees entirely defoliated."
The Canadian news service was covering the state of Florida's orange crops because Canada imports a significant amount of orange juice, and the vast majority originates in south and central Florida. The steep drop in the supply of oranges means that orange juice prices are bound to rise in supermarkets throughout the U.S. and Canada.
And how much more expensive could orange juice become in the wake of Hurricane Irma's devastation?
Experts consulted by USA Today say that orange juice prices will increase by $1 or $2 per gallon in the near future. One source predicted that the rise would be $2.30, on average.
Orange juice prices vary widely from store to store, but a half-gallon generally costs $3 to $4, and one-gallon jugs often run $6 or more. Orange juice sales have been in decline for several years alongside products like breakfast cereal and soda, and any price increase could push shoppers to buy even less OJ.
"You're going to get to the point where people say, 'I'm not paying $8 a gallon. I'll do a blend drink,'" Kevin Sharpe, owner of the Florida brokerage firm Basic Commodities, told USA Today.
Tatiana Andreyeva, the director of Economic Initiatives at the Rudd Center for Food Policy and Obesity at the University of Connecticut, explained last week to the Washington Post that a 10% increase in the price of juice translates to a 7.6% decrease in sales.
"There was already a decline in demand for orange juice," Andreyeva said. "The hurricane will likely just make it worse."