Oxford Gold Group Gold IRA Review
Money is not a client of any investment adviser featured on this page. The information provided on this page is for educational purposes only and is not intended as investment advice. Money does not offer advisory services.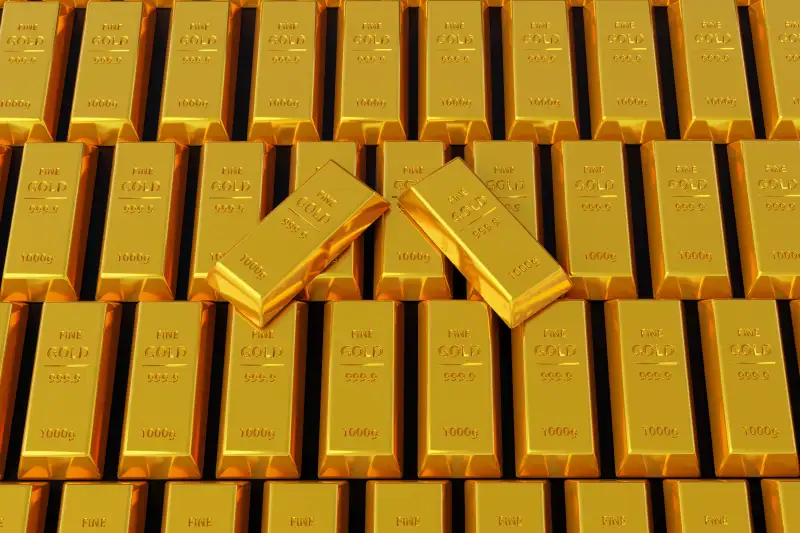 A self-directed gold IRA allows savers to place precious metals, including gold, silver, palladium and platinum, in their retirement accounts. These metals are considered protection against stock market volatility and inflation.
Oxford Gold Group, a privately held California company, can set up and manage your precious metals IRA — for a fee and startup costs. They can also serve as a broker for transactions that add precious metals to your account.
Best for Beginners
We listed Oxford Gold Group as "Best for Beginners" on our Best Gold IRA Companies list, because of the resources it offers for more inexperienced investors in precious metals.
Newcomers to the precious metals market will find a wide array of educational tools and information in the Oxford's Education Center section of the webpage. There, you'll be able to read in-depth information including news from the precious metals markets, price quotes and answers to frequently asked questions such as "what is a gold IRA?"
Those who prefer to talk to a person can also fill out a simple submission form and get a call back from a representative. You can then ask them questions and request a free investment guide outlining a three-step process for opening a precious metals IRA.
Beginners will find Oxford's simplified fee structure helpful. Instead of fees for storage, maintenance, and transactions, Oxford charges a flat annual fee that varies depending on your account size. The annual fee as of 2023 was $200 a year for storage and insurance, but the company will cover that fee for a year for every $25,000 in the account. In other words, if you have $100,000 in the account, Oxford will cover the storage fees for 4 years.
Oxford Gold Group Gold IRA Pros and Cons
Pros
Offers several different retirement accounts and precious metals
Has a wide library of investing resources
Online account access
Oxford Gold Group pros explained
Offers several different retirement accounts and precious metals
Oxford Gold Group has a few options for those interested in a precious metals IRA account. With their Gold IRA, you can actually invest in a variety of precious metals, including gold, silver, platinum and palladium. Oxford can also set up a Roth IRA account, which allows tax-free investment rather than the tax-deductible contributions to a traditional IRA. A SEP (simplified employee pension) IRA is similar, but it's best suited to self-employed earners or those who work for or own a small business.
Has a wide library of investing resources
Under the "Resources" tab on the Oxford home page, there's an extensive collection of articles and data on the precious metals market. Their Learning Center offers current market news and answers to frequently asked questions where new investors can learn how to buy gold in an IRA. If you're seeking up-to-date price information, the Oxford group also publishes historical and spot price charts for gold, silver, platinum and palladium.
Online account access
Being able to set up and access your account online can give investors greater control over their Gold IRAs.
Oxford Gold Group cons explained
AA BCA rating
While not a huge concern, Oxford Gold Group has an AA rating, a notch lower than the highest (AAA). An AA grade is considered high quality and a low credit risk, whereas an AAA grade indicates the highest quality and a minimal credit risk.
Oxford Gold Group Gold IRA Offerings
Oxford offers two different customer relationships. One is for precious metals investors, and the other is for IRA retirement savers interested in a self-directed IRA. Under IRS rules, investments may include physical metals such as gold, silver, palladium and platinum.
Gold IRA
An Oxford Gold IRA lets you invest in physical metals, including gold, silver, platinum and palladium. The account can also hold paper assets such as mutual funds, exchange-traded funds (ETFs), precious metals futures and mining stocks. Per IRS regulations, all physical assets must be held in an IRS-certified depository, and a certified custodian must handle purchases and sales on behalf of the account owner.
Silver IRA
An Oxford Silver IRA focuses on silver investments. However, according to IRS rules, there are no restrictions on the type of metals held in these accounts as long as they're gold, silver, palladium or platinum.
Precious Metals IRA
A precious metals IRA must conform to the IRS's specific legal standards for self-directed accounts. An IRA-qualified trustee must store any physical coins, bars or ingots in an IRS-approved depository. Any coins in the account have to meet certain standards. Also, you can only use cash to open these accounts. You cannot contribute precious metal coins or roll them over from another account.
401(K)
A 401(k) is an employer-sponsored retirement plan to which the employee and the employer can contribute. These plans can include investment in gold exchange-traded funds and gold mining stocks, not physical metals. Oxford Gold Group can set up a new gold IRA using a 401(k) rollover, in which assets are withdrawn from your old 401(k) and deposited into a new gold IR within 60 days, to avoid any IRS penalties.
Gold coins and bars
Oxford Gold Group can handle the purchase of physical assets by IRA account owners. The company can also broker purchases of precious metals for investment outside of an IRA. Available gold coins include the American Eagle, South African Krugerrand and Canadian Maple Leaf, as well as from the mints of Great Britain, Austria and Australia.
Silver coins and bars
The Oxford website offers detailed descriptions of each coin available for purchase, along with essential information for collectors. The classic silver Walking Liberty half dollar, for example, is 90 percent or .3617 ounces of silver, dated between 1916 and 1947. You can give your name and phone number for a current quote on the price of these and other coins.
Platinum coins and bars
Platinum is a heavy, silver-colored precious metal that is raree than gold and in high demand in various industries, including auto manufacturing and medical devices due to its high melting loint and resistance to corrosion and chemical attack. Most platinum is mined in South Africa, and the price is more volatile than that of gold. Oxford Gold Group markets the metal in both coin and bar form to retirement investors and short-term speculators.
Palladium coins and bars
The IRS has also approved palladium for inclusion in self-directed IRAs. The rarest of the precious metals, palladium is used in various industries and is an important component of many catalytic converters. Jewelry makers also use palladium, often combined with gold. The scarcity of palladium has boosted its price beyond that of platinum or gold. It's available in the form of coins and bars.
Oxford Gold Group Gold IRA Pricing
Oxford Gold Group does not charge an annual account maintenance fee for its precious metals IRA. For storage, fees are $200 a year, although the company offers a year-long rebate for every $25,000 in the account.
Precious metal prices fluctuate with the market, and like other gold dealers, Oxford's prices include a markup percentage. Oxford will also repurchase precious metals from its clients, although they may bid lower than spot market prices.
Oxford Gold Group Gold IRA Financial Stability
Oxford has been in business since 2017 and has been accredited by the Better Business Bureau since July 2018. As a privately held company, Oxford doesn't make its financial statements or information about its customers public. The company does ensure the security of its clients' IRA assets by working with reputable, IRS-qualified storage custodians.
Oxford Gold Group Gold IRA Accessibility
Availability
Self-directed IRAs and conventional precious metals accounts managed by the Oxford Gold Group are available in all 50 states. To open an account, you must talk on the phone with an account manager who will complete your new customer application. You then submit verified identification and send funds for your new account or let the account manager handle rollover with a prior custodian. There are fees for the setup of your account.
Contact Information
You can reach Oxford Gold Group at 844-367-8512 or via a form on their website: OxfordGoldGroup.com.
User experience
Traditional financial websites may share information about stock market investments, IRA regulations or how to pay off debt in retirement. But a reputable and expert source is a must for precious metals investing.
Oxford's website is easy to navigate and contains a wealth of information on the precious metals they offer. However, their site is relatively short on account details, including minimums, fees, buybacks, rebates and other important information. Prospective customers should order the company's informational kit and read it closely before opening an account with a live account manager.
Oxford Gold Group Gold IRA Customer Satisfaction
Oxford has earned excellent ratings from customer review agencies. The Better Business Bureau (BBB) gives the company an A+ rating and 4.83 out of 5 stars. BBB's site shows 72 reviews and 19 complaints closed since 2020.
Oxford Gold Group Gold IRA FAQ
How does storage with Oxford Gold Group work?
Like other precious metals IRA managers, Oxford Gold Group has established partnerships with IRS-qualified companies that store and protect coins and bullion. Equity Institutional and STRATA are their current options for IRA custodians, both of which are approved by the IRS. By IRS rules, you can't keep IRA precious metals assets such as coins and bars in your home.
How do I open an IRA with Oxford Gold Group?
To open a precious metals IRA with Oxford Gold Group, you'll need to either call the company or request an IRA kit through their website. An account manager will gather further information over the phone to carry out a rollover, get your account set up and arrange the purchase of assets.
How We Evaluated Oxford Gold Group Gold IRA
We evaluated Oxford Gold Group through the following:
a survey of the company's website
information provided by neutral third-party reviewers
customer satisfaction ratings on sites such as Trustpilot, ConsumerAffairs and the Better Business Bureau
IRS.gov and other government information sources to find IRS rules and regulations about precious metals accounts
Summary of Money's Oxford Gold Group Gold IRA Review.
Oxford Gold Group is a relatively new IRA management company that provides services for IRA and non-IRA customers and partners with two reputable precious metals custodians.
Although the company website is unclear on the fee structures, account minimums and rebates, this information is readily available through contact with the company's account representatives. Oxford requires working hands-on with its agents, just like with other precious metals IRA managers.