Papa John's CEO Blames Poor Pizza Sales on the NFL Protests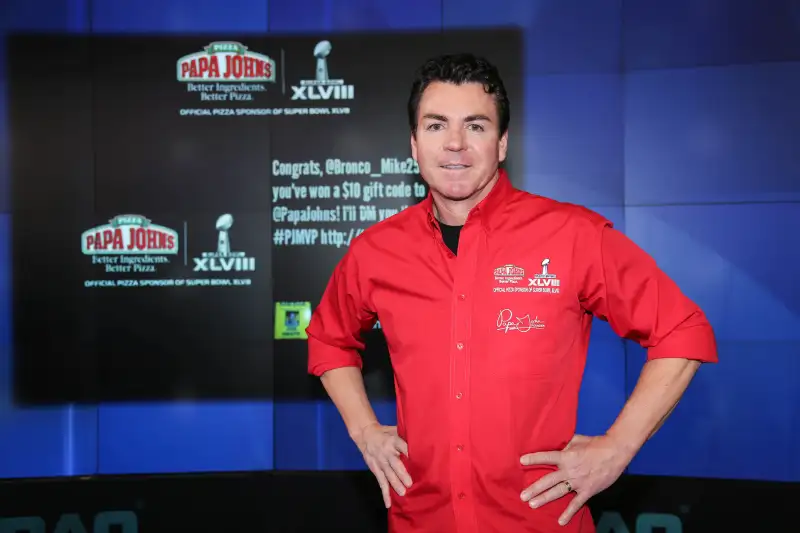 Photograph by Rob Kim—Getty
Papa John's founder and CEO John Schnatter weighed in on continuing NFL protests. But instead of commenting on whether to take a knee, he said the situation is hurting pizza sales.
"The NFL has hurt us by not resolving the current debacle to the players' and owners' satisfaction. NFL leadership has hurt Papa John's shareholders," Schnatter said in a conference call, Bloomberg reported. "Leadership starts at the top, and this is an example of poor leadership," Schnatter said.
Late Tuesday, Papa John's reported a lower than expected 1% rise in sales for its North American locations, CBS reported. In comparison, sales were up 5.5% at the same time last year. With viewership down for NFL games, there could be a connection with the league and lower sales numbers since less people are seeing Papa John's ads, said Bloomberg Intelligence analyst Michael Halen.
Schnatter has also previously given the NFL credit for past success. As CEO and spokesperson, Schnatter has appeared in commercials during NFL games and has used players like Payton Manning and J.J. Watt in ads. He said that Papa John's relationship with the NFL and Manning helped business, according to iBloomberg.
The Papa John's comments are not the first time a CEO has said factors outside of their control have hurt sales. In October 2016, Dunkin' Donuts CEO Nigel Travis said the 2016 presidential election was hurting business along with changing gas prices and food stamp regulations. In 2014, Procter and Gamble credited "No Shave November" or "Movember," where men opt to not shave for the month of November to raise awareness for prostate cancer, for poor second-quarter earnings and slow sales for razors and shaving cream.