How to Brew a Perfect Cup of Iced Coffee...and Save Big Bucks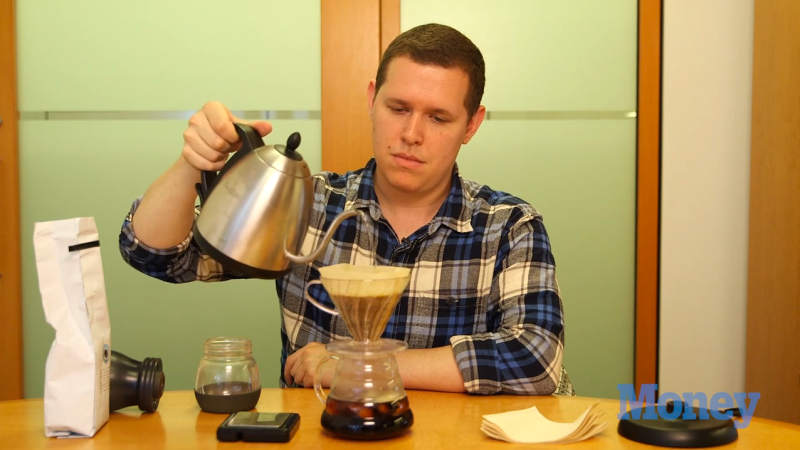 Summer is officially here! And for all the coffee lovers out there, that means iced coffee. Instead of spending close to $5 a day at Starbucks, here's how you can make your own iced coffee at home and save yourself a serious chunk of change.
You'll need a few supplies. And while they will cost you a little at the start, over time they'll pay for themselves.
Swan neck kettle - $30-$50
Burr grinder - $30
Pour-over setup - $30-$40
The coffee, the filters and the scale that you'll also need to make your own iced coffee aren't terribly expensive.