DIY Plumbing Tips: A Guide to Fixing Common Issues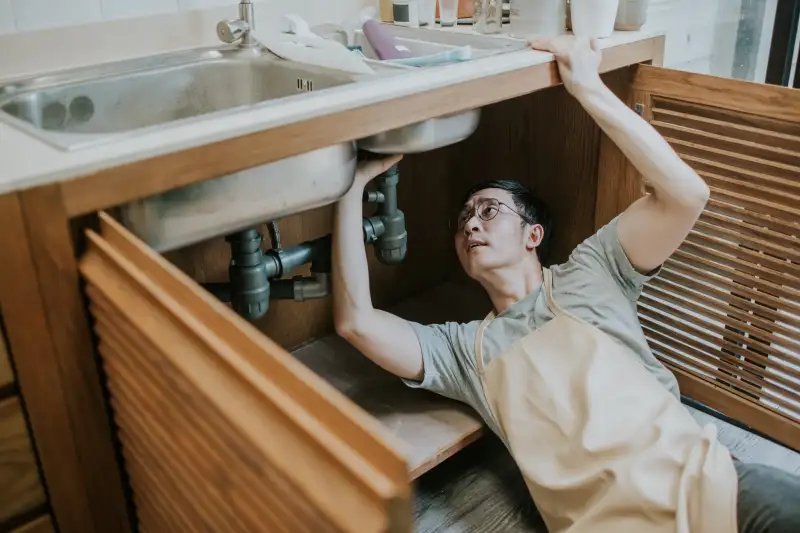 Diagnosing and fixing plumbing issues can be a daunting task, especially if you're not a professional plumber. But many common plumbing issues can be fixed with a little ingenuity and some basic DIY plumbing knowledge. In this post, we'll provide you with all the information and tips you need to tackle those common plumbing issues and save yourself a hefty plumber bill.
We'll first discuss some plumbing issues that can arise and the reasons why they may have occurred. Then, we'll go over the different tools and materials you may need to fix them. Finally, we'll provide you with step-by-step instructions on how to fix the most common plumbing issues.
Examples of common plumbing issues
Plumbing issues can range from minor inconveniences such as clogged drains to major problems such as water leaks. The most common plumbing issues include slow-moving drains, clogged toilets, leaky faucets and broken or malfunctioning hot water heaters. In many cases, these problems can be easily fixed with the help of DIY plumbing techniques.
Identifying the problem
When it comes to identifying the problem, it's essential to have basic knowledge of the parts of a plumbing system and how it works. By using this knowledge and inspecting the area carefully, you'll be able to determine where the problem is coming from. It's also important to remember that several different factors could potentially cause the same issue.
DIY troubleshooting
Once you've identified the problem at hand, it's time to begin troubleshooting. Simple clogs can sometimes be cleared using a plunger or a drain snake. In more severe cases, however, it may be necessary to remove portions of the pipe to access and fix the clog. Leaky faucets and malfunctioning hot water heaters can usually be fixed with repair kits or replacement parts. For example, if you have an electric tankless water heater, you may need to replace its heating element or thermostat to get it working again.
When to call a professional
If DIY troubleshooting fails to solve your problem, it's time to call a professional plumber. Plumbers are trained to effectively diagnose and fix any plumbing issue quickly and safely. It's important to remember that attempting to fix major plumbing issues on your own could result in costly damage, so it should be left up to experienced professionals with the right tools and expertise for the job.
Conclusion
Fixing minor plumbing issues doesn't have to be a daunting task. With the right knowledge, tools, and materials, you can tackle common plumbing problems with ease. But it's important to remember that some issues may require the help of a professional. In these cases, it's better to call a plumber as soon as possible to avoid any costly damage. By following these tips, you'll be well-equipped to take on common plumbing issues safely and efficiently.