Is Your State One of the 23 Where Pre-K Costs More Than College?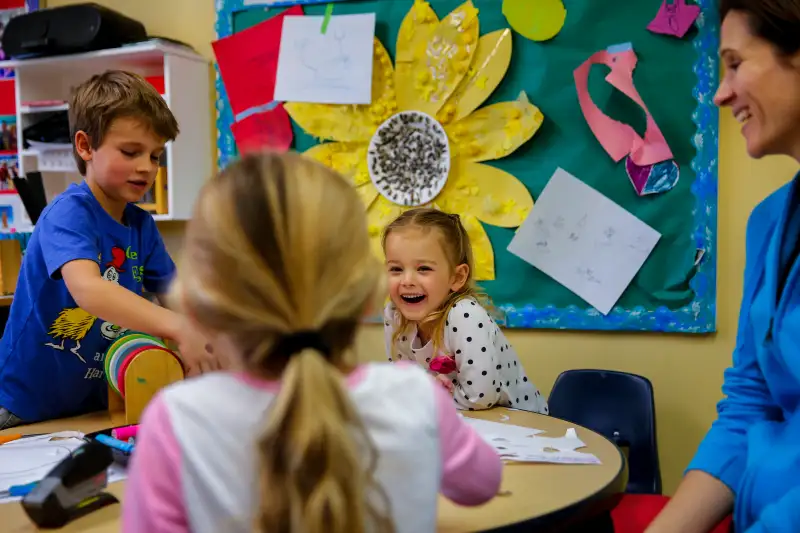 Jay L. Clendenin—LA Times via Getty Images
The high price of college tuition has been one of the core issues in mainstream politics this election, but the other end of the education spectrum is equally pricey. In fact, preschool costs more than college in half the states.
A recent study from the Economic Policy Institute, a think tank created to give low-income a voice in policy, examined the costs of childcare versus college and found that the in-state public college tuition in 23 states was lower than the cost of full time childcare for a 4-year-old.
Some areas, like Massachusetts and Washington, D.C. see average childcare costs for a 4-year-old at $12,781 and $17,842, respectively. This is more expensive than in-state college tuition, which is $10,702 and $7,255 for the two states. It's almost the same price as rent.
The study posits a solution to these extreme costs, capping early childhood eduction expenses at 10% of income. Doing so would reduce childcare costs in 40 states and the additional tax revenue from increased participation in the workforce by parents who would otherwise have to babysit themselves would result in a $70 billion influx, which the study says would significantly offset the subsidization.
The benefits of early childhood education are clearly valuable; studies show higher intelligence, better school enrollment, behavior, health, and pretty much everything that we value in society. The U.S. also lags considerably in providing access, which is free in many countries, like Finland.
If you're curious how your state stacks up, check out the EPI's handy tool below.