Where Presidential Candidates Stand on Equal Pay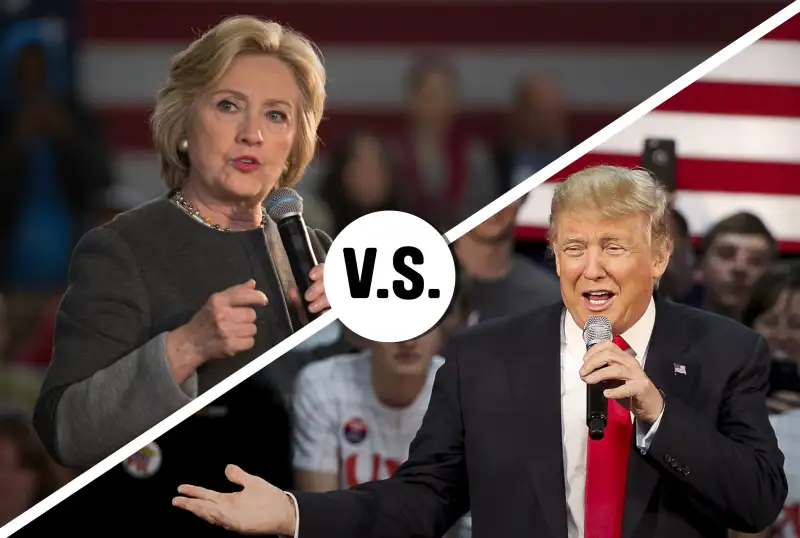 (top) Getty Images: (bottom) Reuters
Women earn about 79 cents for every dollar men earn, according to Census data.
And while the Obama administration has attempted to push forward legislation like the Paycheck Fairness Act to address pay inequality, many believe action on this issue will fall to the next president.
On Equal Pay Day, let's take a look at where the current crop of presidential candidates stand on the issue of equal pay for women, from most to least supportive.
Hillary Clinton
Clinton has long been a proponent of gender equality, including sponsoring the Paycheck Fairness Act during her time as a senator. She also cosponsored the Lilly Ledbetter Fair Pay Act of 2009, which made it harder for employers to discriminate based on gender, race, age or disability.
During a roundtable on equal pay Tuesday, Clinton again called for the passage of the Paycheck Fairness Act, as well as paid family leave and minimum wage increases. "The failure to ensure equal pay for women also impacts families and the broader economy," Clinton said on Tuesday, adding that she expects pay inequality to become an increasingly important political and economic issue.
"Some say this is just a problem for women, that men don't have to worry about it," Clinton said. "But that's just wrong."
Bernie Sanders
Sanders also a supports the Paycheck Fairness Act, as well as advocating for pay equality on behalf of women and minorities. On Tuesday, he reiterated that the pay disparity is worse for women of color, who face a "pay gulf, not a gap," the Vermont senator tweeted.
//platform.twitter.com/widgets.js
Ted Cruz
Cruz has acknowledged that women face hurdles in the workforce, noting he's seen first hand some of the struggles single mothers in particular face. Within the Texas senator's family, his sister, aunts, and his own mother for a time have been single mothers. But Cruz's political backing of legislation to help these women has been spotty.
While he didn't cast a vote against the Paycheck Fairness Act in April 2014, he has said in the past the issue is "political showboating" and eventually voted with his party to block the bill later that year.
Donald Trump
The New York businessman has flip-flopped on the issue of equal pay. Trump said last August that men and women deserve "equal pay for equal work," but just a few months later, he dismissed the idea of a gender pay gap.
"You're gonna make the same if you do as good a job," Trump told an audience member during a Manchester, N.H. event in October.
Perhaps more telling, a former staffer sued Trump in January for gender discrimination, claiming the Republican presidential candidate's campaign paid male staffers more women in the same role.
John Kasich
For the Ohio governor, the current wage gap comes down to experience. In comments last October, Kasich made his most comprehensive statement on equal pay during this election cycle, saying much of the disparity came down to differing skill sets.
"Well, a lot of it is based on experience," Kasich said. "A lot of different factors go into it. It's all tied up in skills. Do you not have the skills to be able to compete?"
Additionally, a 2014 Dayton newspaper investigation found that women working in Kasich's office earned almost $10 an hour less than the men.