You'll Never Guess the City Where Private School Is Most Common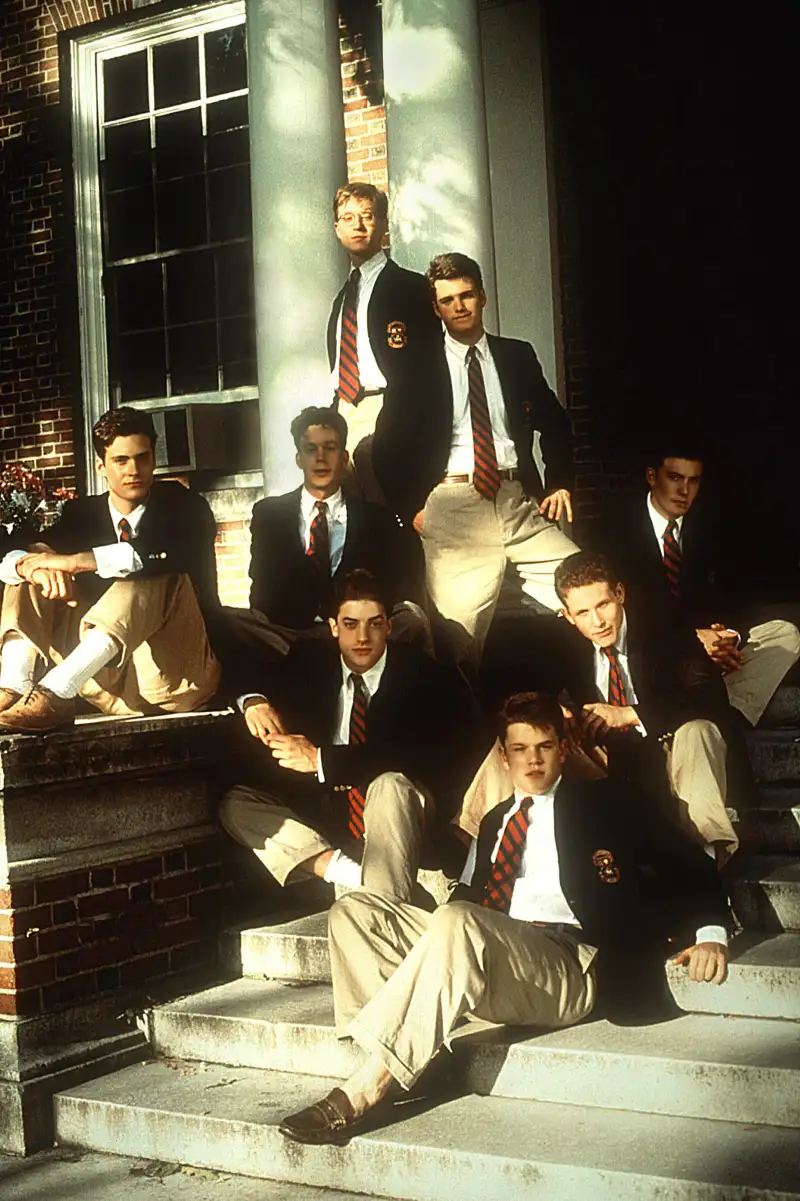 Paramount—Courtesy Everett Collection
Private school versus public school isn't an option for most Americans. The average annual cost of a private education is $10,940, and only about 20% of students have parents willing or able to pay that freight.
Knowing that, one would expect the city that sends the highest percentage of its children to private school to be among the richest in the country. Manhattan perhaps? Somewhere in Connecticut? Wherever the prep school in School Ties was located?
Nope. According to a new study by real estate website Trulia, the city with the highest proportion of private school enrollees is New Orleans. A whopping one-fourth of all students in the Big Easy attend a private institution—and it's not the only Louisiana city in the top 10 for private school enrollment. Baton Rouge ranks fourth, with just under 20% of all students going the private route.
Many of the cities you might expect to see don't even make the list. While the East Coast generally sends a higher than average percentage of students to private school, its only cities to place in the top 10 are Philadelphia (18.4%) and Wilmington, Del. (17.6%). The rest of the list is dominated by Midwest cities in Ohio, Wisconsin, and Missouri, as well as outliers like Honolulu and San Francisco.
Why do some areas choose private school at a higher rate than others? According to Trulia, metros that are largely more wealthy, more educated, more white, and more Catholic are the most likely to have their children privately educated. Faith is especially important, because most private schools are religiously affiliated, and half of those schools are Catholic. New Orleans, Philadelphia, and Cleveland all have a large Catholic population.
Dr. Jan Daniel Lancaster, superintendent of Catholic Schools for the New Orleans archdiocese, was surprised to learn that her city led the nation in private school enrollment rate, but had no doubts about why New Orleans' Catholic schools were so popular. "New Orleans is a very Catholic area," said Lancaster. "People want a very strong academic education that is embedded in the catholic faith, and Catholic schools are so strong academically." Another reason might be the example set by prominent members of the community. Lancaster says two state senators, the mayor, and the local district attorney, among others, all received a Catholic education.
Public school quality matters too. After adjusting for neighborhood demographics, Trulia found that students in areas with the worst public schools were four times as likely to attend private schools than their peers in areas with the best public education. Areas with high income inequality also showed an increased percentage of private school students, which the study speculates could be caused by more affluent families wanting to keep their children out of public schools with greater income diversity.
Some public schools are so good that even the wealthiest families choose them over private options. However, those areas aren't exactly cheap to live in. After looking at affluent Zip codes where over 90% of students received a public education, Trulia determined these areas had housing prices that were more than twice the national average on a square-foot basis. In fact, housing prices were directly correlated with the quality of local public schools.
Home prices in the worst school districts were 41% lower than the national average, while areas with top-tier instruction were 32% more expensive. That means anyone hoping to move from a terrible district to a great one could face a 73% price increase.
It's interesting (and a little depressing) to see how expensive living near a good school can be. Where families ultimately decide to send their children "really depends on the specific neighborhoods you're considering, how much house you need, and the type of private school you're considering," says Jed Kolko, Trulia's chief economist. "But I think a larger point is that both private and public schools can cost a lot of money."