Prosper Personal Loans Review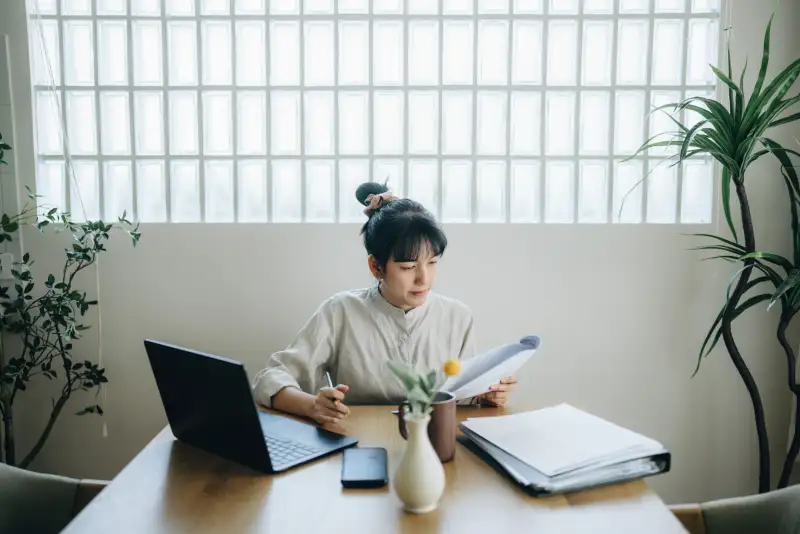 Prosper is a peer-to-peer lending platform that started operations in 2005 and has been in business for 18 years. Though its products include credit cards, home equity lines of credit (HELOCS) and home equity loans (HELoans), Prosper is perhaps best known for its personal loans for people with lower credit.
This Prosper loan review will help you determine if choosing Prosper personal loans is right for you. We'll go through the pros and cons of Prosper's loans and discuss pricing and other important information about the company.
Prosper offers some of the best personal loans for those with credit scores above 600, which is a lower minimum required score compared to most other lenders. Even for those with lower credit, Prosper offers good loan repayment terms and rates.
Prosper Personal Loans Pros and Cons
Pros
Accepts lower credit scores
Allows joint application process
Cons
There is an origination fee
Rigid repayment terms
High number of complaints with the CFPB
Pros explained
Lower credit scores accepted
Although every personal loan lender accepts excellent credit in most cases, and several accept good credit, only a few accept fair credit at Prosper's repayment terms.
The Prosper rate estimator and personal loan calculator let you estimate the amount repayable on your personal loan with a minimum credit score of 600. According to the official Prosper personal loans site, an individual "might not" qualify for a Prosper personal loan if they have a credit score below 600. If that happens, you can also look into our list of the best best personal loans for bad credit.
Allows joint application process
Two borrowers can apply for a Prosper personal loan jointly. In this case, both borrowers assume the same responsibility for loan repayment as co-signers. If a married couple applies for a home renovation loan jointly, two incomes and two credit scores will not only increase the chances of getting a loan, but it may also result in a lower rate for repayment.
Cons explained
There is an origination fee
The process of creating a loan is called loan origination, and loan companies often charge an origination fee to cover the costs associated with it. These costs include:
Application vetting
Loan underwriting
Credit and income checks
Collection of documentation
Coordination and facilitating of the loan process
Costs associated with paperwork
While some loan companies don't charge an origination fee, Prosper does. The loan origination fee depends on your Prosper rating and is usually between 1% and 5% of the loan amount. For example, if you are approved for a loan of $10,000 and are charged a 1% origination fee, you will receive $9,900. But you'll still have to repay the entire $10,000. Keep the origination fee in mind when choosing a loan amount.
Rigid repayment terms
While some loan companies allow you to modify repayment rates and terms, Prosper won't you allow you to change the rate agreed upon at the beginning of the loan or the term of the loan (usually three to five years).
However, if you pay back your loan before your term is up, you won't be charged a prepayment penalty.
High number of complaints with the CFPB
We found 100 complaints in the Consumer Finance Protection Bureau database, with issues ranging from problems getting the loan to being charged unexpected fees and even problems with making payments.
Prosper Personal Loans Offerings
You can use Prosper personal loans for purposes like debt consolidation, home improvement and healthcare financing as well as other purposes like household expenses, vehicle purchases, vacations, special occasions and large purchases.
Debt consolidation
If you're in credit card debt and want to consolidate your debt into a single loan, Prosper allows you to do so. By consolidating your debt, you have the opportunity to lower your interest rate and simplify your payments.
Prosper also offers personalized customer support to help you make the right decision and ease the process of debt consolidation.
Home improvement
You can use Prosper personal loans to improve your home through redecoration and installing new items like modern appliances or a swimming pool. This not only improves your living experience but also increases the value of your home.
Healthcare financing
Prosper offers low-interest, fixed-rate personal loans for healthcare financing. You can use these for elective procedures, emergency expenses or anything in between.
Prosper Personal Loans Pricing
Prosper allows you to borrow sums of $2,000 to $50,000 as a personal loan.
We used Prosper's rate estimator to get an estimate of the personal loan costs of a hypothetical client with a credit score of 600. The factors that determine your fees and repayment terms are:
Estimated credit score: (entered: 600-619)
Amount to be borrowed: (entered: $8000)
Employment status: (entered: I'm employed)
Estimated yearly pre-tax income: (entered: $96,000)
Homeownership status: (entered: own home)
This five-step procedure took less than two minutes. According to Prosper's estimate, a borrower with these stats could repay the loan in three years with a monthly payment of between $321 and $343. The amount is slightly higher if the homeownership status entered is "rented."
If you enter your employment status as "retired" in the above example, you are prompted either to apply elsewhere or apply with a co-applicant. After using the rate estimator, you can get your accurate, personalized offer by submitting your details for a soft credit check that will not affect your credit score.
Prosper also has a personal loan calculator that lets you understand the details of your personal loan based on inputs like debt, target monthly payment and credit history.
Prosper Personal Loans Financial Stability
The originating bank for Prosper loans is WebBank. Other WebBank partners include well-known financial brands like Dell Financial Services and PayPal. The Prosper marketplace itself is backed by Credit Suisse NEXT Fund, Institutional Venture Partners, Francisco Partners and Sequoia Capital.
Prosper Personal Loans Accessibility
Availability
Residents of all U.S. states except Iowa and West Virginia can use Prosper personal loans. You must be at least 18 years old to apply. In addition, you must have a Social Security number and a U.S. bank account.
Contact information
You can contact Prosper for personal loan assistance by phone at 866-615-6319 between Monday and Friday from 9 a.m. to 8 p.m. ET and Saturday from 9 a.m. to 5:30 p.m ET. You can also email the customer service department at support@prosper.com.
Prosper has offices in San Francisco and Los Angeles.
User experience
Prosper allows you to discern if you are eligible for a loan and the terms of the loan through its website and app. It takes under two minutes and does not affect your credit rating.
You can then apply for your personal loan online or via the mobile app. During this stage, you'll provide more personal and financial information and Prosper will perform a hard check on your credit report. It usually takes around one business day, but no longer than five, to know whether Prosper has approved your application. If you've been approved, you'll receive funding within one to three business days.
As a Prosper loan holder, you'll have access to a user-friendly online dashboard where you can easily manage your loan and make payments.
Prosper Personal Loans Customer Satisfaction
Prosper is BBB accredited and has an A+ rating with the Better Business Bureau. This rating indicates that Prosper has a good track record of responding to customer complaints.
However, it has a BBB customer review rating of only 1.05/5 stars from 116 reviews at the time of this writing. Across other popular online review platforms, Prosper has above-average ratings.
Negative reviews often focus on poor customer service. Reviewers also talk about technical issues with Prosper's platform, such as autopay being enabled without the user's consent or loan applications being canceled due to site glitches. Other reviews speak of issues like long approval times and incorrect monetary transactions.
Positive reviewers speak of the user-friendly process, the speed and efficiency of loan applications and funding and Prosper's great customer service.
Prosper Personal Loans FAQ
Are Prosper loans legitimate?
Yes, Prosper loans are legitimate. It is the oldest peer-to-peer lending company in the U.S. and is backed by several reputable financial institutions such as Credit Suisse and Sequoia Capital.
How easy is it to get approved for a loan with Prosper?
If you have a credit score above 600 and access to financial documentation like pay stubs and tax returns, you are likely to be approved for a Prosper loan. The company's online tool lets you estimate the terms of your loan based on your credit score and other financial information like your income.
Does Prosper ask for proof of income?
Yes, Prosper does ask for proof of a borrower's income. The company asks for recent pay stubs, bank statements or tax returns to verify the income of a loan applicant.
How we evaluated prosper personal loans
To evaluate Prosper Personal Loans, we took the following factors into account:
Requirements for obtaining loans, including minimum credit scores
How much customers can take out in loans once approved compared to other lenders
Fees charged, including origination fees and prepayment penalties
Repayment terms, including what the average length is and how flexible they are
Discounts available, such as rewards for enrolling in autopay
Loan offerings, such as joint accounts and healthcare financing
Company stability, including factors like years in operation and what institutions back the company
Customer satisfaction, which we evaluated by looking at ratings and comments on trusted online review platforms like the BBB
Customer support and availability
Summary of Money's Prosper personal loans review
Prosper is the first peer-to-peer lending platform in the U.S. and has served over 1.4 million clients with over $23 billion lent. If you have a lower credit score (between 600 and 669) it may make sense to check out Prosper's personal loan offering.
However, Prosper has numerous negative reviews on the BBB website. Additionally, Prosper personal loans have rigid repayment terms and lack autopay discounts.
Proper personal loans may be the right choice depending on your personal situation. With Prosper, you may be able to get funds in as quickly as one to two business days. If you need a loan quickly, though, you may also want to check out this list of the best emergency loans.