How to Raise Charitable Kids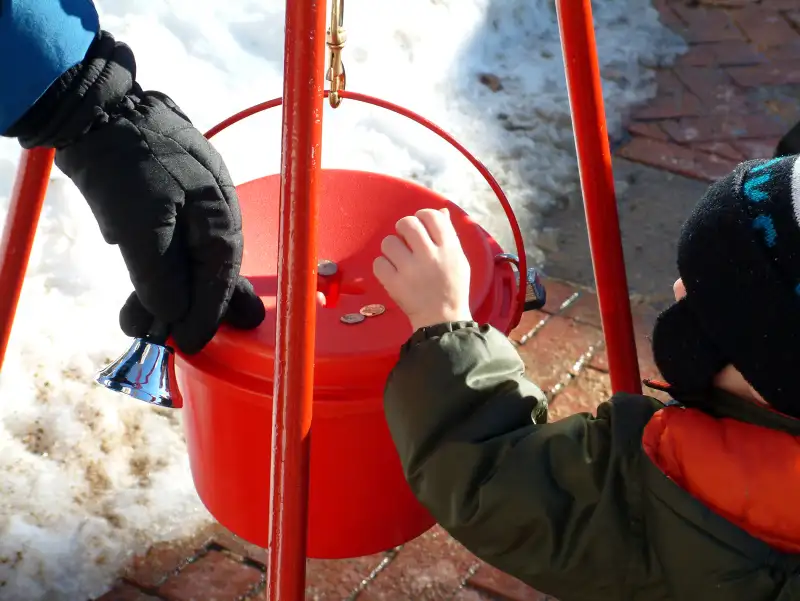 For most of us, the holiday season is about more than shiny presents -- but festivities and family traditions can sometimes get lost beneath an avalanche of wrapping paper. Use the following three steps to make sure your kids find some community spirit among the ribbons and bows.
Give out loud
"We often give silently by mailing a check or clicking a button online, so children don't know our values and the causes we are supporting," says Carol Weisman, author of the book Raising Charitable Children. Make your actions obvious each time you make a gift by telling your kids about the nonprofits you contribute to and the impact those funds will have. A study by the Indiana University Lilly Family School of Philanthropy found that young children whose parents talk with them about donating are 20% more likely to give to charity than kids who do not have such conversations with their parents.
Delegate generosity
Set aside a portion of your charitable dollars for the kids to give. Allow them to suggest a cause or pick the charities they wish to support. To help younger kids figure out how to allocate funds among their chosen charities, give them an equivalent amount in Monopoly money as a stand-in, recommends Weisman. Up the ante by encouraging them to give their own money with a matching program. "For every dollar—or quarter— your little one socks away for the local soup kitchen or disaster relief organization, you kick in one of your own," suggests Beth Kobliner, author of Make Your Kid a Money Genius. "It's amazing what an incentive this is."
Get their hands dirty
To get your children hooked on giving their time as well as money, find volunteer opportunities or charitable projects that play to your children's interests and talents, says Weisman. The more you let them direct the process, the more they'll appreciate the experience. For instance, if your child loves to bike, have him or her help maintain bike trails by planning a trash pickup day. Because volunteer opportunities for smaller children can be scarce, says Weisman, consider signing your kid up for a service-oriented group like the Boy Scouts, Girl Scouts, or Boys & Girls Clubs of America.