Rents Are Primed to Fall 'Nearly Everywhere in the Country,' Says Housing Expert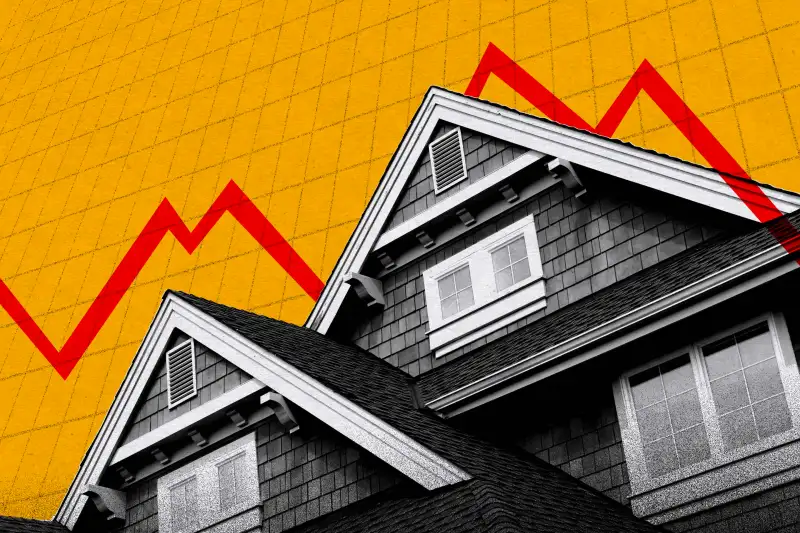 It seems like almost everything is more expensive now than it was a year ago — especially when it comes to housing. But now there's finally some good news for renters.
What the data says
Data from real estate brokerage Redfin shows that, in December, national rent prices rose 4.8% (to a median of $1,979 per month) on an annual basis, while overall housing costs rose 7.5%. That's the first time in over a year that rent prices have increased by a smaller margin than housing costs — and there's good reason to think that trend will continue.
Redfin attributes the slowing rent price growth to waning demand, thanks in part to the fact that soaring prices last year discouraged many renters from seeking out new leases.
On top of that, new apartment construction and an increase in the number of homeowners renting out their homes — rather than selling them — means there's a bigger supply of rental properties on the market.
What the experts say
"Rental prices are likely to fall from here nearly everywhere in the country, so it may also be worth waiting a few months if you're not in a hurry to sign a new lease," Redfin Senior Economist Sheharyar Bokhari said in a blog post this week.
Your calculations about whether to rent a home or buy one could also change in the near future, he says, because mortgage rates and home prices are dropping in many cities, too.
Bokhari added that potential renters may have more leeway to bargain with landlords and management companies now that demand has decreased and prices are falling. That could mean perks like free parking or a free month's rent.
Keep in mind
Rent prices have already dipped significantly in some parts of the country, according to a recent report from Realtor.com. Riverside, California; Las Vegas, Nevada; and Sacramento, California, have seen the largest drops.
More from Money:
5 Cities Where Home Prices Dropped the Most From Their 2022 Peak
Nearly a Quarter of Millennials Rely on Their Parents to Pay for Rent