Here's How Delegates Can Afford to Attend the Presidential Conventions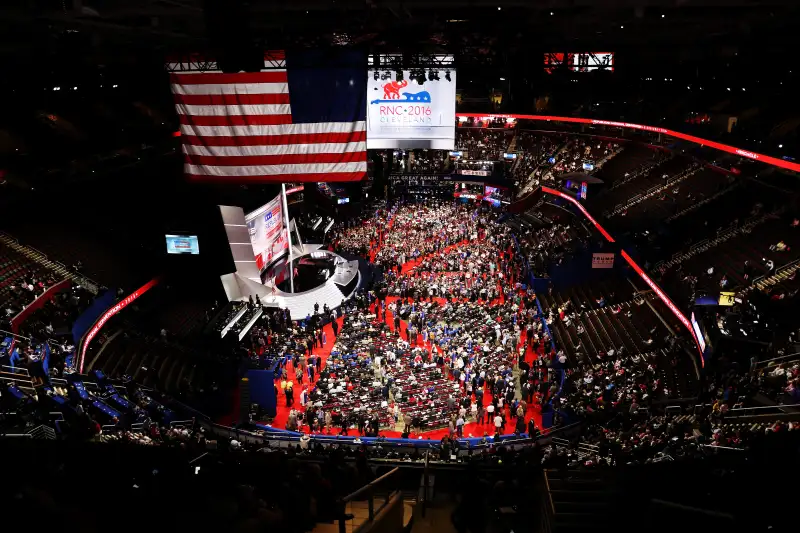 More than 2,000 delegates will be traveling to the Republican and Democratic national conventions this week and next. But while there is no cost to be a delegate, attendees need to pay for their own lodging, food and other costs—and many are turning to GoFundMe to raise these funds.
The crowdfunding site reported that more than 360 delegates and alternates have raised roughly $385,000 for travel costs and expenses of attending the Republican National Convention in Cleveland, Ohio, this week and the Democratic National Convention in Philadelphia next week. For the DNC, roughly 300 delegates have raised $325,000; for the RNC, about 60 Republican delegates raised $60,000.
"They are able to very quickly tap into a larger network that shares their passion," says Dan Pfeiffer, VP of Communications and Policy, for GoFundMe.
For example, Kathleen Estabrook is raising $3,500 to be part of the First Congressional District delegates representing Washington. On her GoFundMe page, Estabrook says the funds will go toward her airfare, hotel, and dining costs, as well as $900 in RNC fees. As of Monday, she raised $1,912 from more than 50 people in the last two months.
Although she didn't meet her goal, Estabrook is attending the convention and posting updates about the activities to her GoFundMe page. "I have so far covered the expenses of my airfare and the very large convention fee that was charged by Washington State," Estabrook said in an email. "If I do not reach the full amount that I had hoped, then I will cover the amount myself and sell more of my belongings in another yard sale to be able to cover my mortgage."
Pfeiffer noted that for most campaigns, the majority of the money is raised before the event. But Estabrook may see some additional funds come in because of the updates.
Delegates and alternates attending the conventions generally should budget spending $1,500-$3,000 for the week, writes James Dickey, a longtime RNC delegate from Texas. For example, the California Republican delegates will pay more than $1,500 to stay at the Kalahari Resort in Sandusky, Ohio‑over 60 miles away from downtown Cleveland.
So far, 2,472 delegates are expected to attend the RNC, while 2,383 delegates are scheduled to attend the DNC event. Delegates are chosen to attend the national conventions at the state level using policies and procedures developed by each party's state committee.